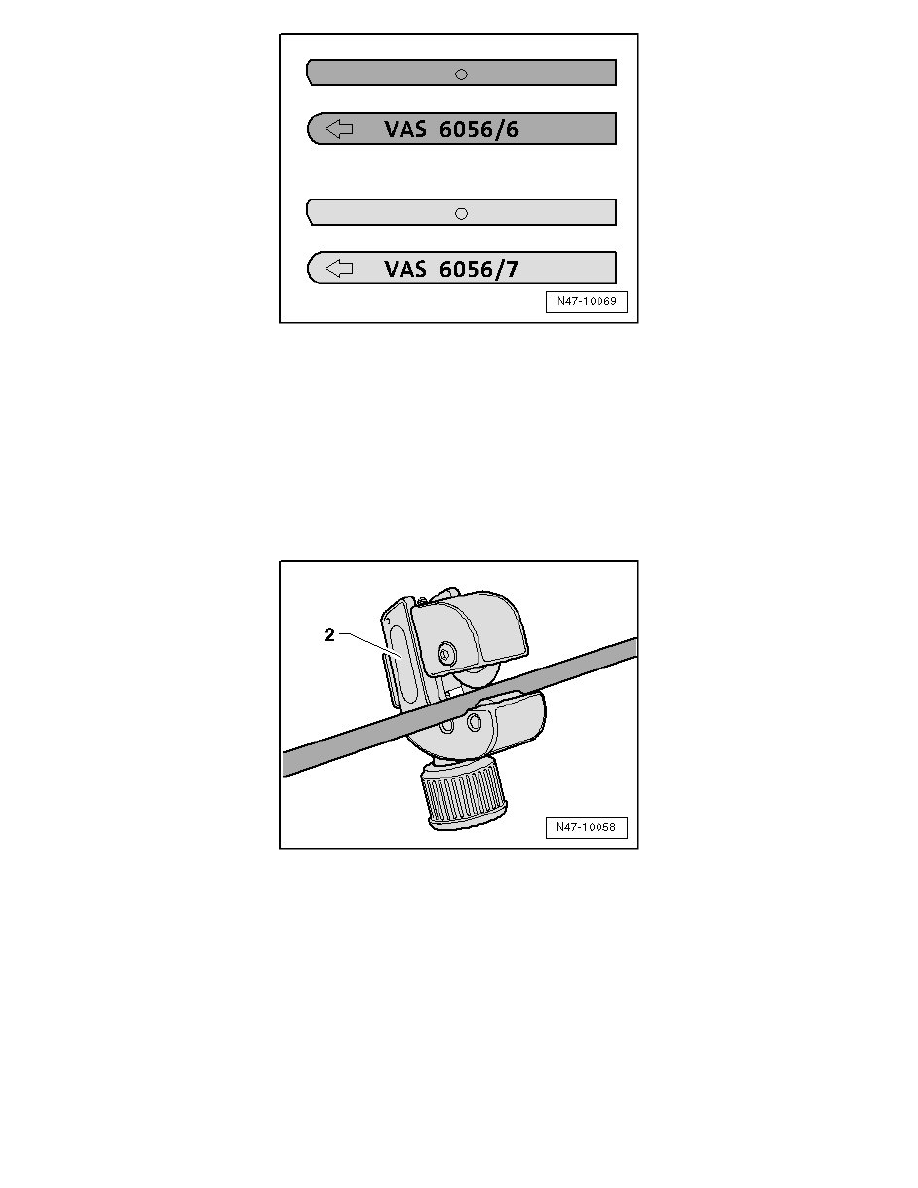 ‹› VAS 6056/6 (dark) for black brake lines
‹› VAS 6056/7 (light) for green brake lines
‹› The arrow on the rounded side of the flaring jaws must face toward edge of housing and the straight side of the flaring jaws must be installed
toward spindle, otherwise flared head will not be formed correctly.
Instructions
-
Remove affected brake line at brake caliper or wheel brake cylinder and collect escaping brake fluid and dispose of it correctly.
-
Disconnect brake line at appropriate location (straight, accessible part) with line cutter - 2 -.
-
Remove piece to be exchanged.
-
Lubricate brake line surface.
-
Clamp brake line in self-grip pliers - 4 - so that 50 mm of the plastic clamping jaws show.