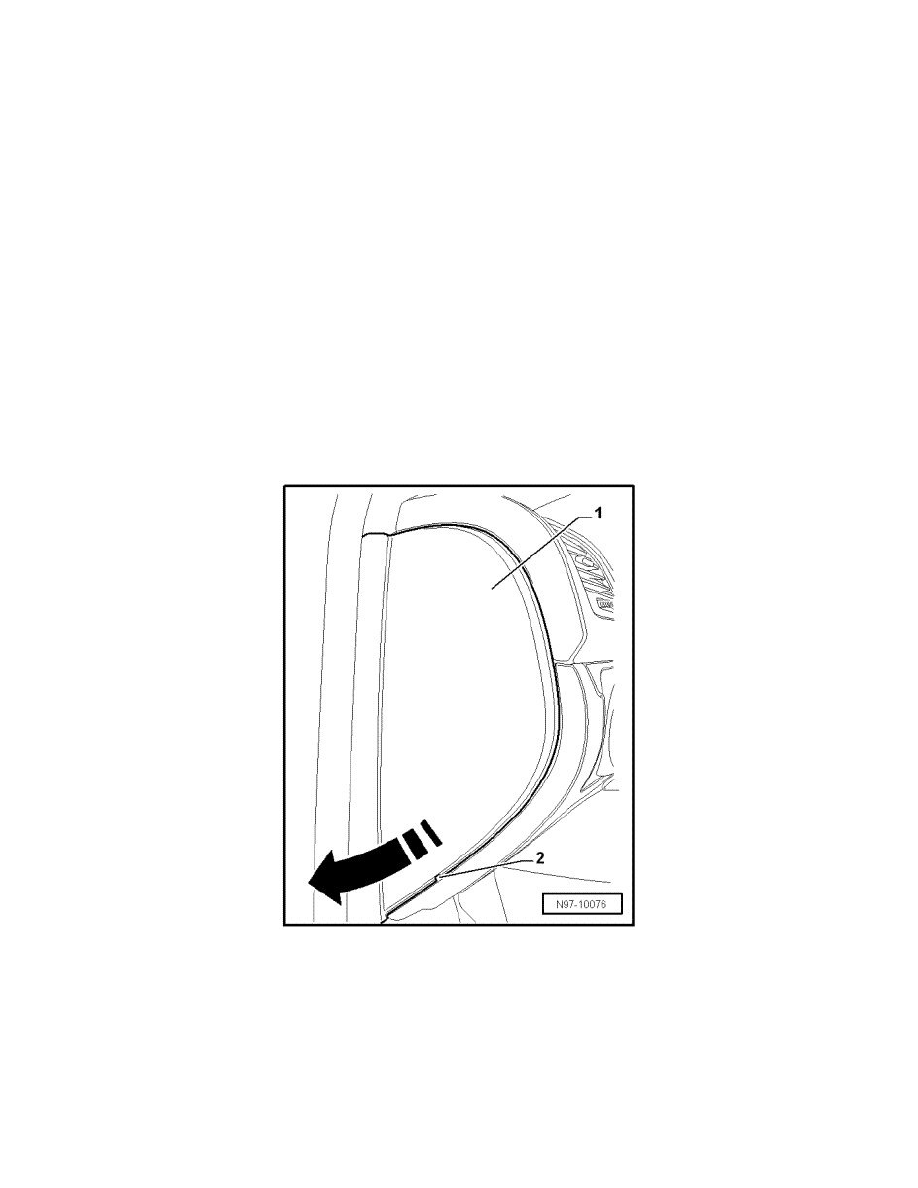 Electric Parking Brake Switch: Service and Repair
Instrument Panel Lamps and Switches
Electro-Mechanical Parking Brake Button (E538)
Special tools, testers and auxiliary items required
‹› Trim Removal Wedge (VAS 3409)
The following components are integrated in the Electro-Mechanical Parking Brake Button:
‹› Electro-mechanical Parking Brake Indicator Lamp (K213)
‹› -AUTO HOLD- Indicator Lamp 2 (K238)
‹› When removing and installing components in a visible area (switches, covers, trim, etc.), mask off the areas at which a prying tool ((3409),
screwdriver) will be positioned, using commercially available adhesive tape.
Removing:
-
Switch ignition and all electrical consumers off and disengage the key or ignition switch in position 0 (ignition off).
-
Remove side cover - 1 - of instrument panel, do this by inserting (3409) or a screwdriver into recess -  2 - and pry off cover - 1 - in - direction of
arrow -.
-
Push Electro-Mechanical Parking Brake Button - 1 - out of instrument panel from rear.