< PREV PAGE
NEXT PAGE >
Passat Sedan V6-3.6L (BLV) (2008)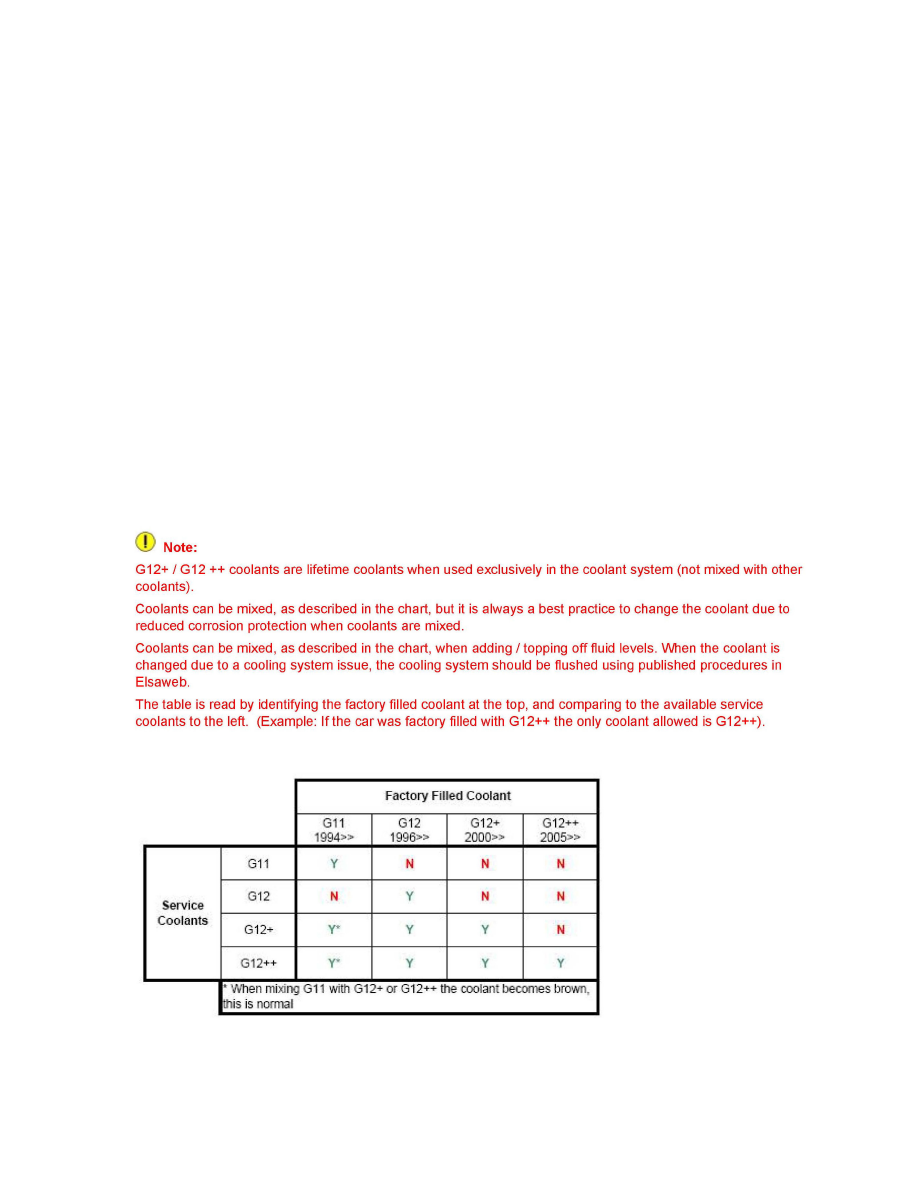 Coolant: Technical Service Bulletins
Cooling System - Coolant Identification/Mixing
19 10 03 
March 18, 2010 
2022548 Supersedes T.B. Group 19 number 10-02 dated March 17, 2010 to improve coolant table view.
Condition
Identifying and Mixing Factory Fill Engine Coolants
Discontinuation and mixing of Volkswagen approved engine coolants.
Technical Background
Coolants G11, G12 and G12+ have been replaced by an improved version.
New coolant G12++ will be introduced on all engines.
Production Solution
No production change required.
Service.
Identify which coolant the vehicle was filled with from the factory.
The photo shows the color of each type of engine coolant.
The table identifies which coolant can be added to the factory coolant.
Tip:
If a vehicle is found to have the incorrect coolant, the cooling system should be flushed using the repair manual procedures in Elsa Web and then filled
with the correct coolant.
< PREV PAGE
NEXT PAGE >