< PREV PAGE
NEXT PAGE >
Passat Sedan V6-3.6L (BLV) (2008)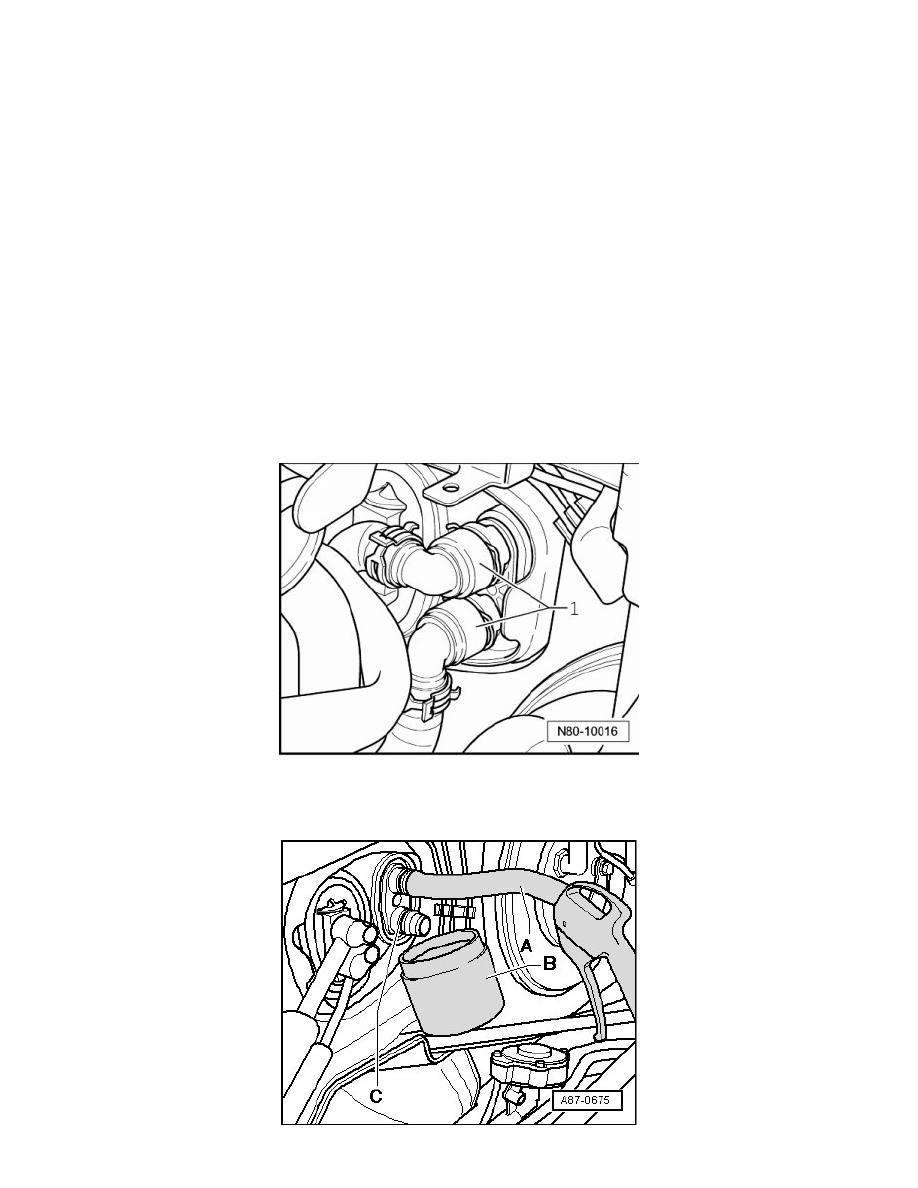 Heater Core: Service and Repair
Heater Core
Special tools, testers and auxiliary items required
‹› drip tray for shop crane (VAS 6208)
‹› Hose clamps up to dia. 40 mm (VAS 3093)
‹› Compressed air gun, commercially available
Removing
-
Place the drip tray for shop crane (VAS 6208) under the motor.
CAUTION!
Contact with hot engine coolant can cause severe scalding.
Coolant temperature can be above 100 ? with a warm engine. The cooling system is under pressure.
    If necessary, reduce pressure and temperature before repairs.
-
Clamp off coolant hoses - 1 - using hose clamps up to dia. 40 mm (VAS 3093) and disconnect coolant hoses to heater core.
-
Connect a section of hose - A - onto upper connection of heater core.
-
Hold a container - B - under the lower connection -  C -.
< PREV PAGE
NEXT PAGE >