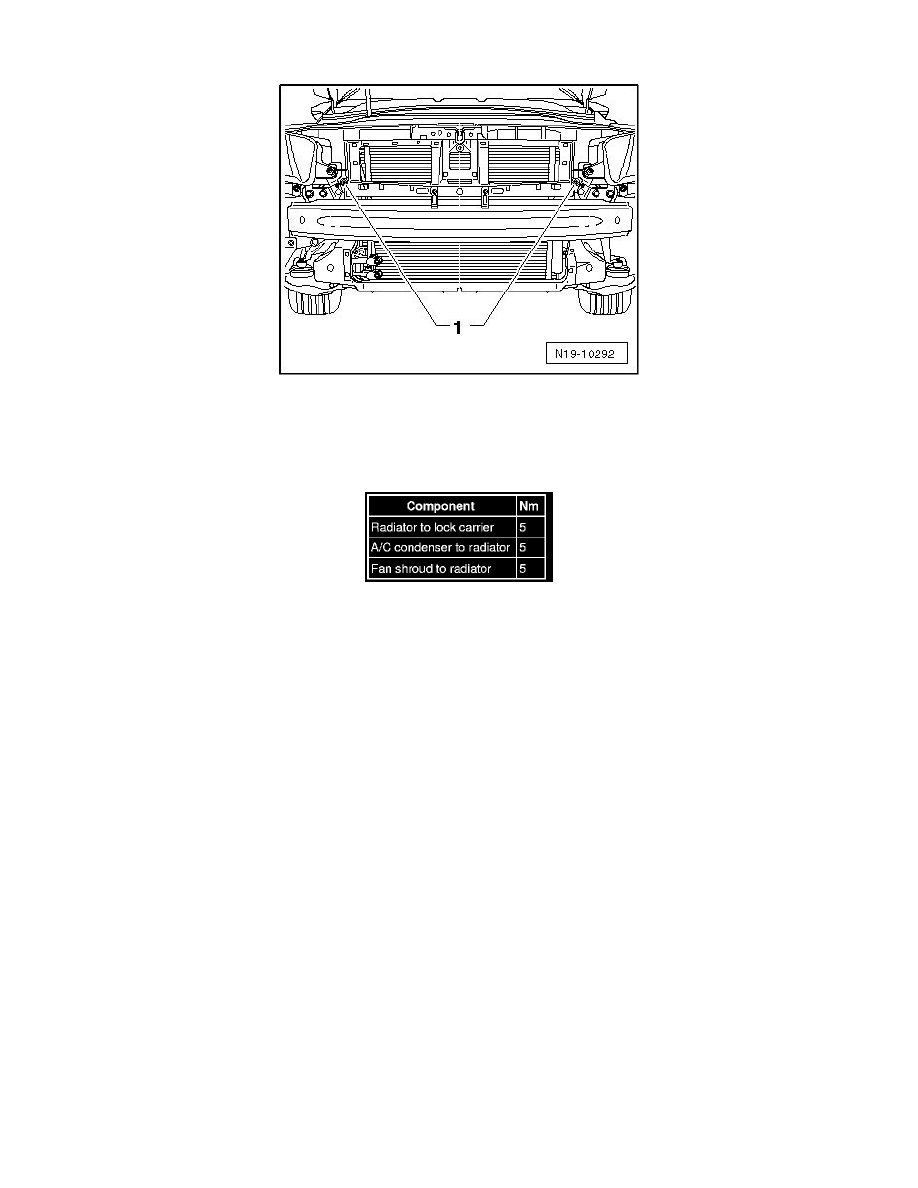 -
Move the radiator and A/C condenser forward and install the radiator bolts - 1 -.
Further installation is performed in reverse order.
‹› When installing a new radiator, the old coolant must not be reused.
-
Fill the cooling system. Refer to => [ Draining and Filling ] See: Service and Repair/Procedures/Draining and Filling.