< PREV PAGE
NEXT PAGE >
Passat Sedan V6-3.6L (BLV) (2008)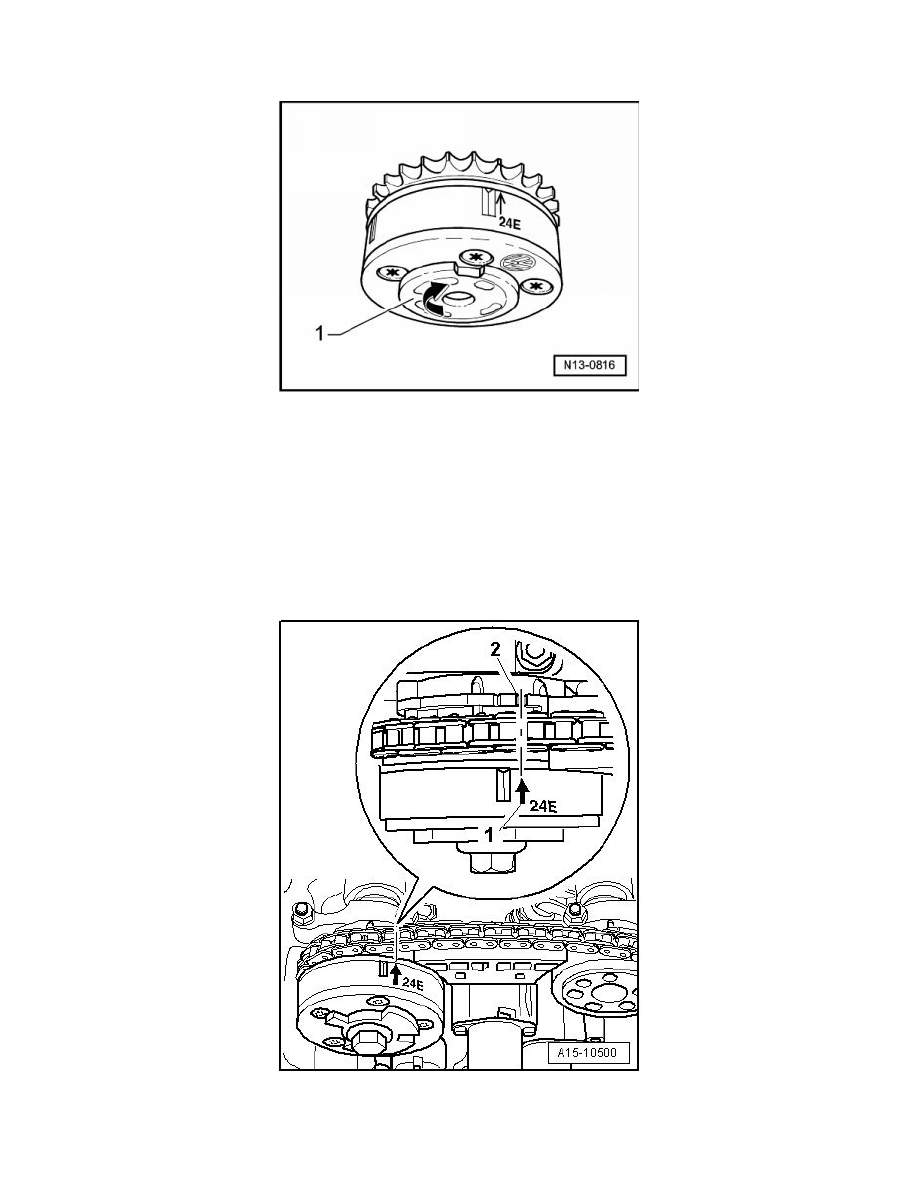 -
Turn the sensor wheel - 1 - all the way to the right on the intake camshaft adjuster, which was previously removed. Holder the adjuster in this
position.
‹› If the intake camshaft adjuster is attached to the camshaft, the adjuster must be rotated left accordingly with the chain sprocket and then the
camshaft timing chain must be routed.
-
Place the intake camshaft adjuster with the timing chain in place on the camshaft. Note the following:
‹› The timing chain for the high pressure pump drive train sprocket must not hang through.
‹› It must be easy to mount the camshaft adjuster with the timing chain taut and the bolt can then be tighten by hand.
‹› Arrow - 1 - on the camshaft adjuster 24E must align with the right notch - 2 - of the control housing. For the mark on the control housing, refer to
=> [ Control Housing Marks ] See: Cylinder Head Assembly/Testing and Inspection.
-
Count exactly 16 rollers on the timing chain to the right from the tooth with the arrow - 1 - aligning with the notch - 2 -. Mark this roller with a
colored mark.
< PREV PAGE
NEXT PAGE >