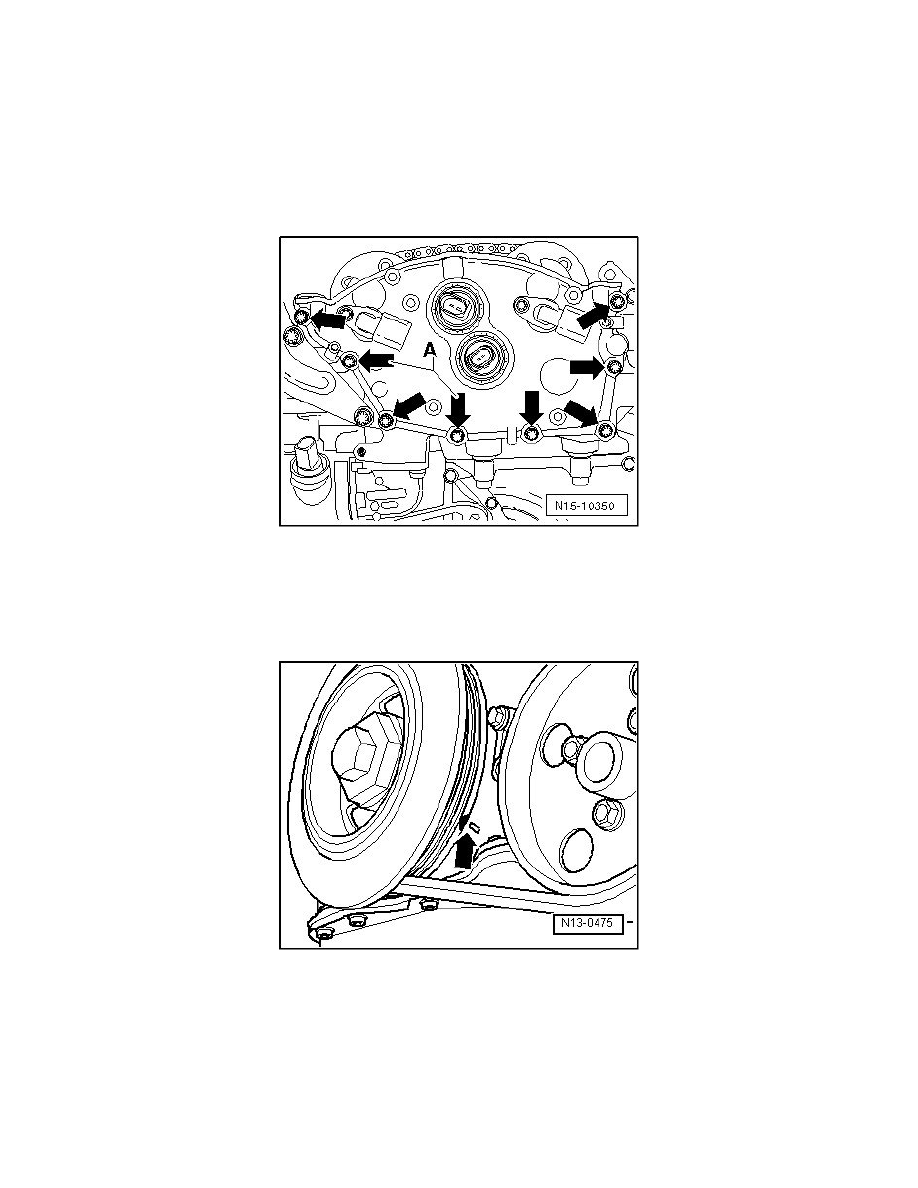 4 - Camshaft Adjustment Valve 1 (Exhaust) (N318)
-
Free up the wiring harness.
-
Remove the vacuum pump, if present. Refer to => [ Mechanical Vacuum Pump ] See: Brakes and Traction Control/Power Brake Assist/Vacuum
Pump/Service and Repair/Mechanical Vacuum Pump.
-
Remove the upper and lower coolant pipes from the timing chain cover.
-
Remove the timing chain cover bolts - arrows - from the cylinder head.
‹› The bolts - A - are not on vehicles with a mechanical vacuum pump.
CAUTION!
Carefully cover the lower chain compartment so no parts can fall in.
-
Rotate the crankshaft, using the vibration damper bolt, in engine rotation direction to the Top Dead Center (TDC) mark - arrow  - for cylinder 1.
-
It must be possible to install the (T10068 A) into both camshaft grooves.