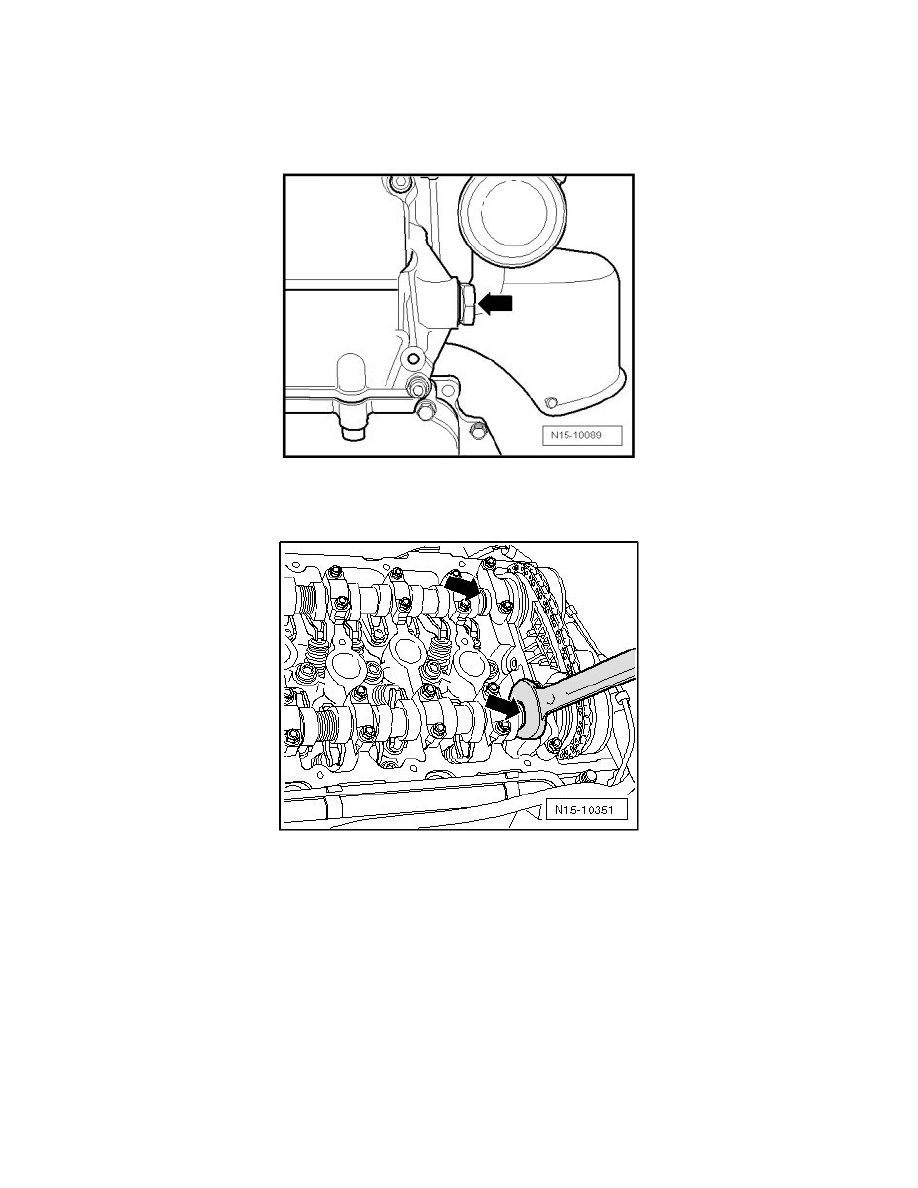 ‹› If the vacuum pump drive pin is not vertical: remove the (T10068 A). Rotate the crankshaft in engine rotation direction until the pins are vertical
and the (T10068 A) can be installed.
Continuation for All
-
Remove the timing chain tensioner - arrow -.
‹› Counter hold the camshaft with a 27 mm open end wrench on the recess - arrow -. (T10068 A) must not be installed when tightening or loosening
the camshaft adjuster bolt.
-
Remove the camshaft adjuster bolts - 1 and 2 -.