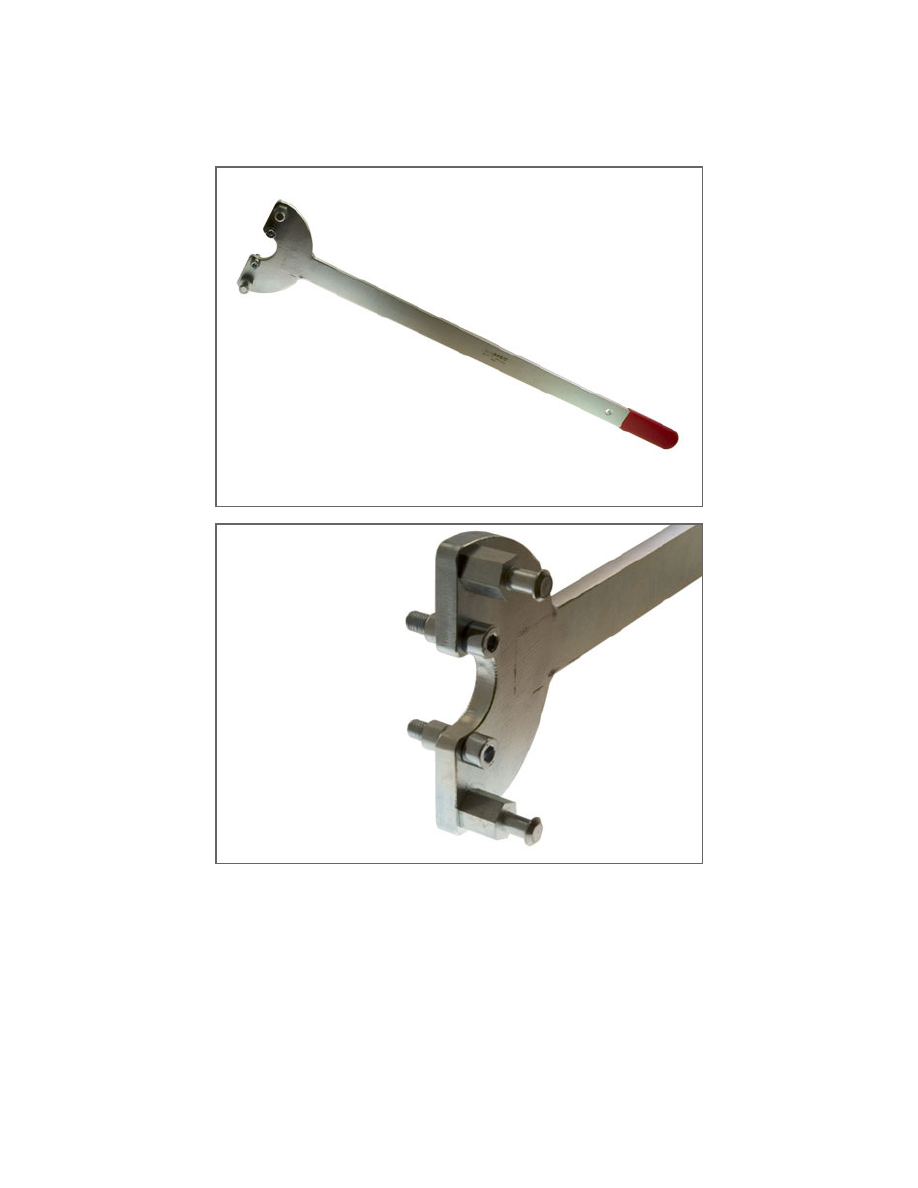 Crankshaft: Tools and Equipment
Crankshaft Counter-hold - AST Tool # 3415
Crankshaft Counter-hold
AST tool# 3415
 Required to lock spur belt sprocket on most 4 cylinder water cooled inline VW/Audi engines, including engines equipped with aluminum oil pan. Used
to counter hold crankshaft toothed belt sprocket when replacing the crankshaft oil seal. Accessory pin design also allows holding of some cam or counter
shaft gear sprockets.
-
Made in Germany 
-
Call AST for Pricing
 
Contact AST for pricing.
Assenmacher Specialty Tools
1-800-525-2943