< PREV PAGE
NEXT PAGE >
Passat Sedan V6-3.6L (BLV) (2008)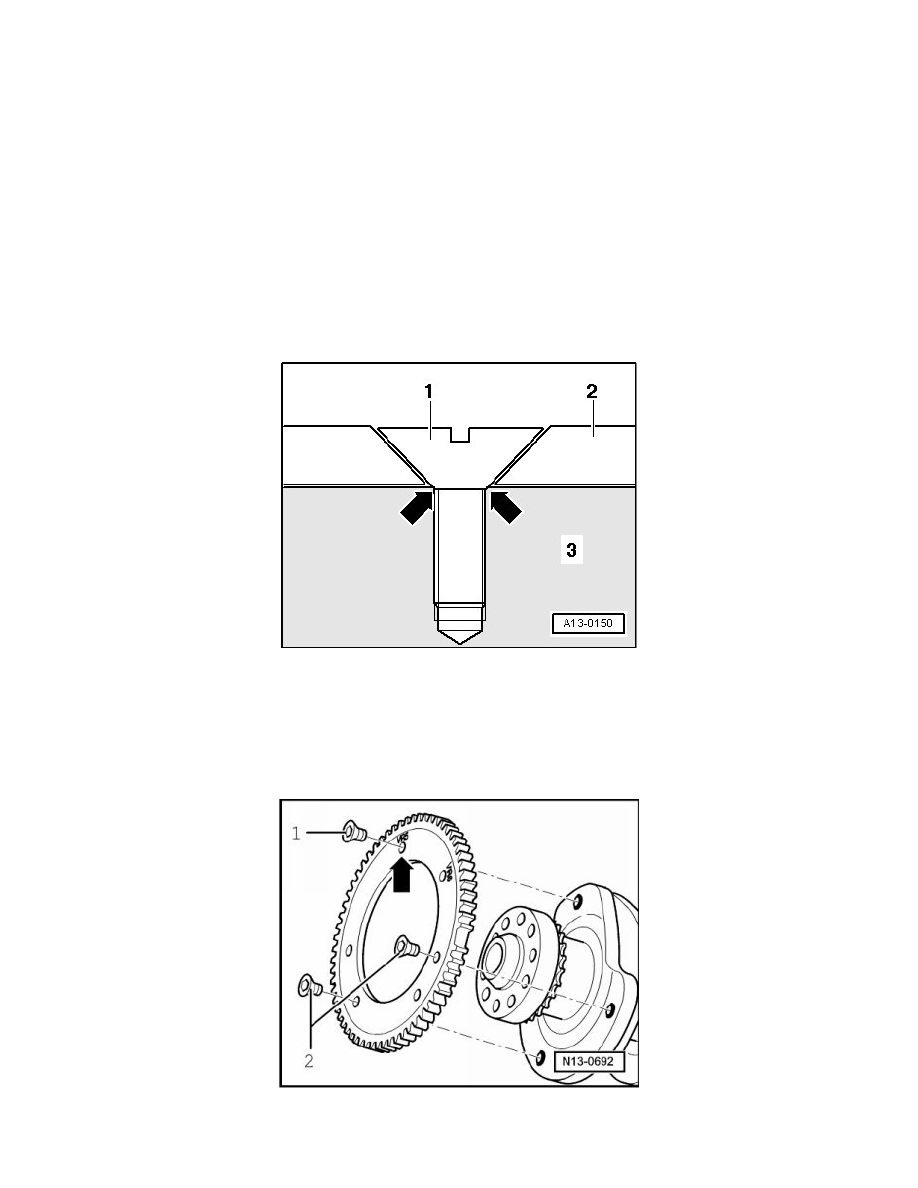 Crankshaft Gear/Sprocket: Service and Repair
Crankshaft Sensor Wheel, Installing
Special tools, testers and auxiliary items required
‹› Torque Wrench (5-50 Nm) (V.A.G 1331)
‹› Locking fluid (D 154 100 A1)
Procedure
Make sure the crankshaft/sensor wheel contact surface is free of oil and grease.
‹› After tightening the screws for a second time, the points -  arrows - where the heads of the countersunk screwed make contact with the sensor
wheel become so deformed that the screw heads at the crankshaft - 3 - and the sensor wheel lie loosely under the bolts.
‹› The sensor wheel can only be installed in one position. The holes are offset.
-
Apply a thin coat of locking compound (D 154 100 A1) to the contact surfaces of the crankshaft and sensor wheel for additional security.
-
When installing, make sure that the mark "VR6" -  arrow - aligns with the individual threaded hole.
-
Tighten all new bolts lightly by hand.
-
Then tighten the bolts - 1 - to 10 Nm + 90° (1/4) additional turn.
-
Then bolts - 2 - to 10 Nm + 90° (1/4) additional turn.
< PREV PAGE
NEXT PAGE >