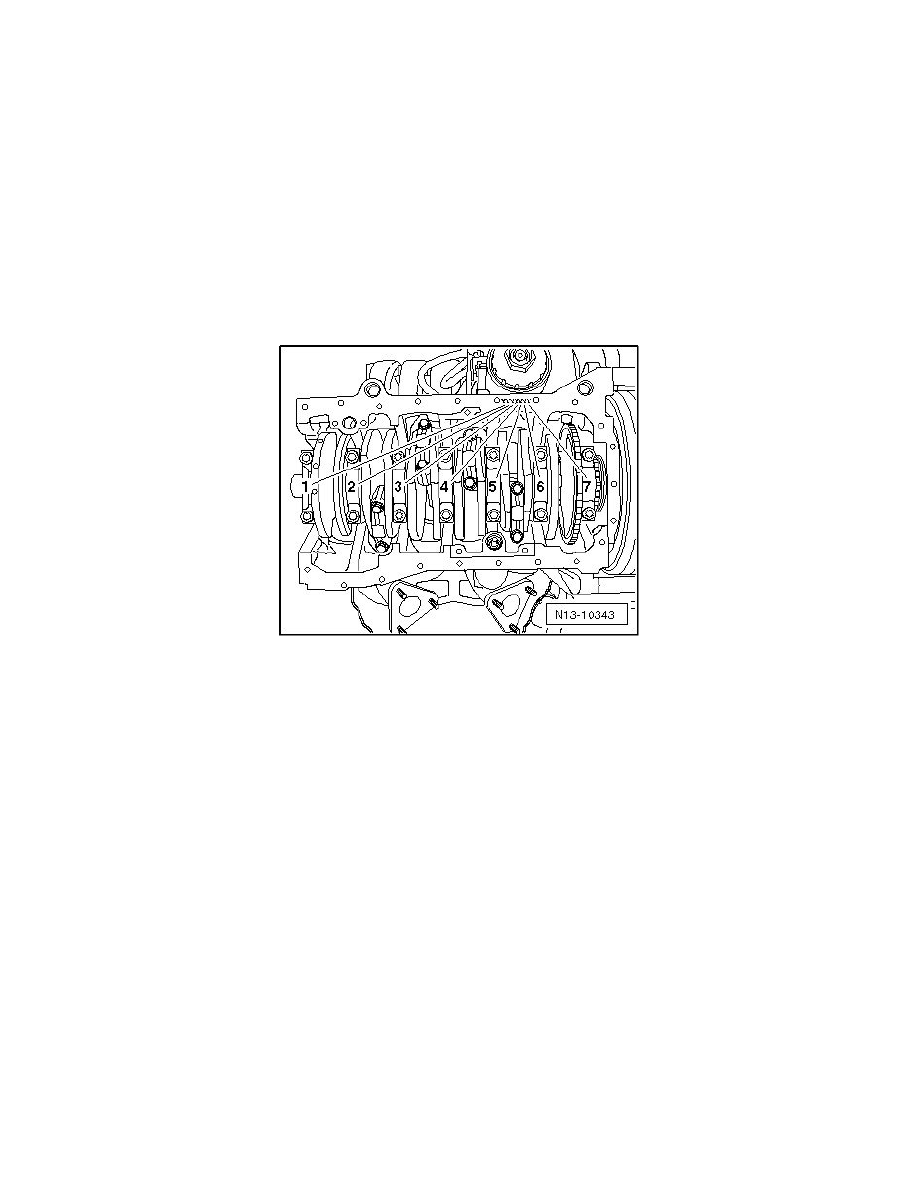 Crankshaft Main Bearing: Service and Repair
Crankshaft Bearing Shell, Allocating
The crankshaft bearing shells are allocated to the cylinder block and crankshaft with the correct thickness at the factory. Colored spots serve to
identify the bearing thicknesses.
If the cylinder block or crankshaft are being replaced, then the bearing shells must be allocated.
The bearing shell for the cylinder block (upper bearing shell) is always marked in yellow.
Using the letters on the cylinder block and crankshaft, determine the correct color identification for the bearing shell in the bearing cap (lower bearing
shell).
The first letter is for bearing cap one, the second for bearing cap two, etc.
Cylinder Block Identification
The letters are engraved on the oil pan sealing surface.
Crankshaft Identification