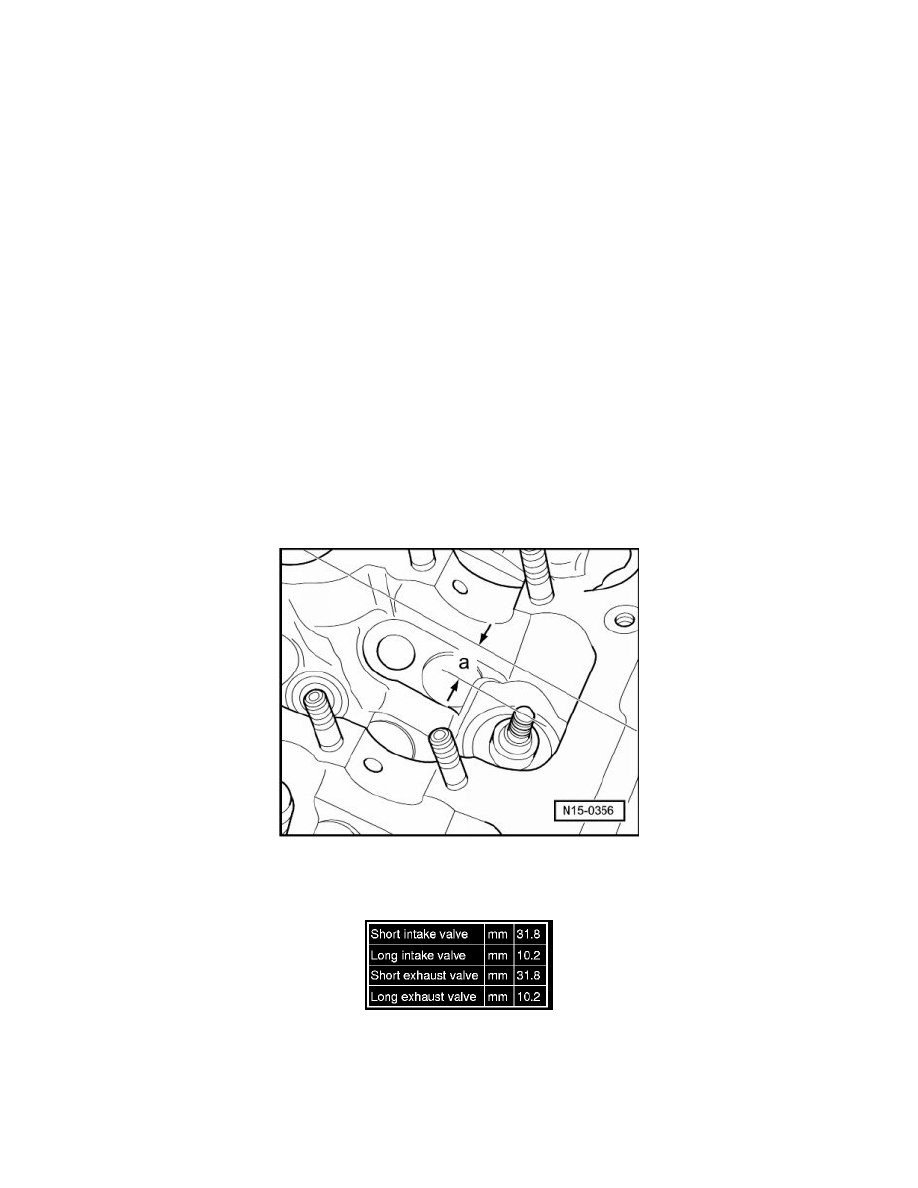 Valve Seat: Service and Repair
Valve Seat, Refacing
Special tools, testers and auxiliary items required
‹› Depth Gauge
‹› Valve Seat Refacing Tool
Procedure
‹› When repairing engines with leaking valves, it is not sufficient to reface or replace valve seats and valves. It is also necessary to check the valve
guides for wear. This is particularly important on high mileage engines. Refer to => [ Valve Guide, Checking ] See: Valve Guide/Testing and
Inspection. 
‹› Only reface valve seats enough until a perfect contact pattern is obtained. The maximum permissible refacing dimension must be calculated before
the work is carried out. If the refacing dimension is exceeded, the function of the hydraulic lifters can no longer be guaranteed and therefore the
cylinder head should be replaced.
-
Remove the camshafts. Refer to => [ Camshafts ] See: Camshaft, Lifters and Push Rods/Camshaft/Service and Repair.
Calculating the Maximum Permitted Refacing Dimension
-
Install the valve and press it firmly against the seat.
‹› If the valve is to be replaced as part of a repair, use the new valve for the calculation.
-
Measure the distance - a - between the end of the valve stem and the upper edge of the cylinder head.
-
Calculate the Max. permissible refacing dimension from the measured distance - a - and minimum dimension.
Minimum Dimensions
Measured distance minus the minimum dimension = Max. permissible refacing dimension.
Example