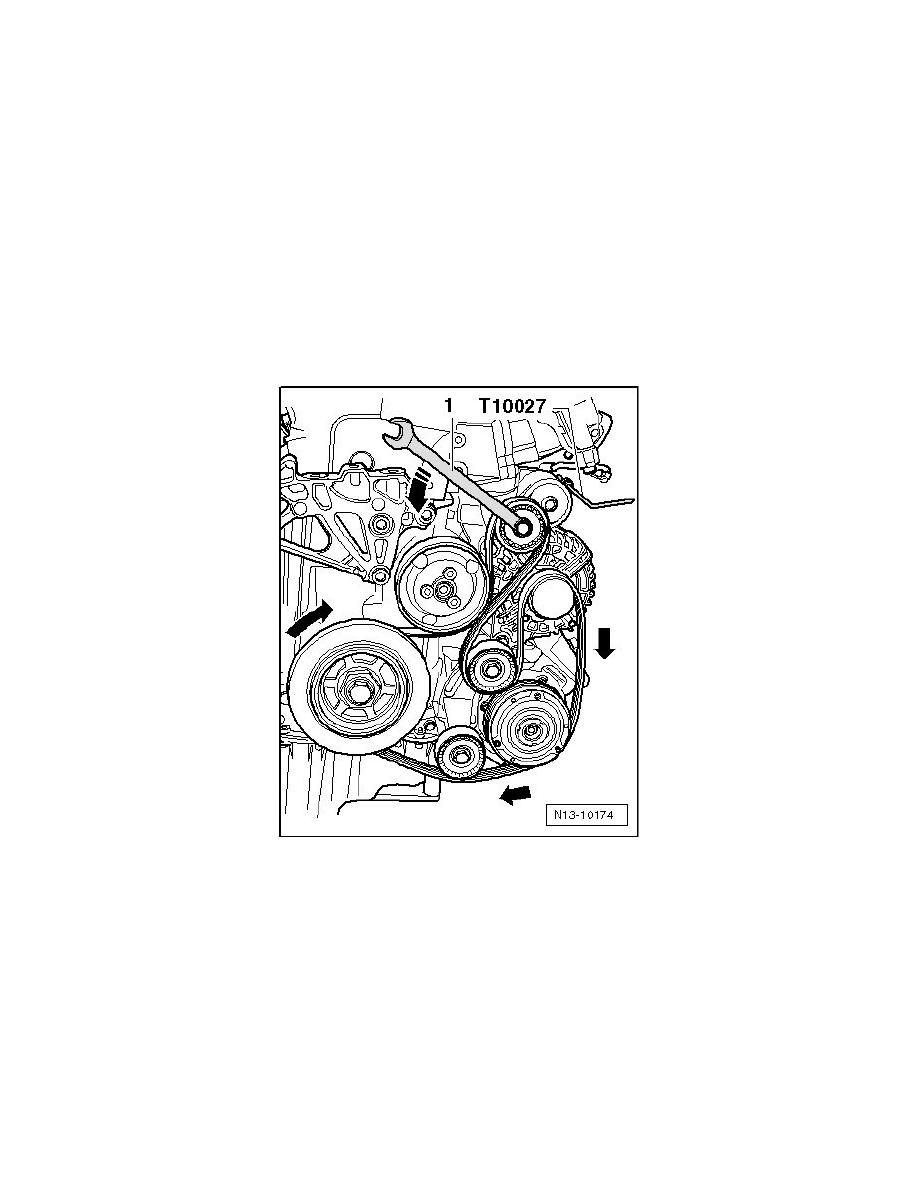 Drive Belt: Service and Repair
Ribbed Belt
Ribbed Belt
Special tools, testers and auxiliary items required
‹› Connecting Pin (T10027)
Removing
-
Remove the engine cover.
-
Remove the noise insulation.
-
Mark the running direction of the ribbed belt before removing.
-
Using a wrench - 1 - on the tensioner bolt, rotate the tensioner in the - direction of the arrow - far enough until (T10027) can be installed in the
tensioner. 
-
Remove the ribbed belt.
Installing
‹› Before installing the ribbed belt, make sure that all ancillaries (alternator, Air Conditioning (A/C) compressor) are secured.
‹› Check the pulleys for ease of movement
‹› Ribbed belt must not be kinked.
‹› Note previously marked direction of belt rotation and be sure that it is seated correctly on the pulleys.
-
Install the ribbed belt as shown.
-
Rotate the tensioner slightly in the- direction of the arrow - using a wrench - 1 -. This releases tension on the (T10027) in tensioner and it can be
removed.