< PREV PAGE
NEXT PAGE >
Passat Sedan V6-3.6L (BLV) (2008)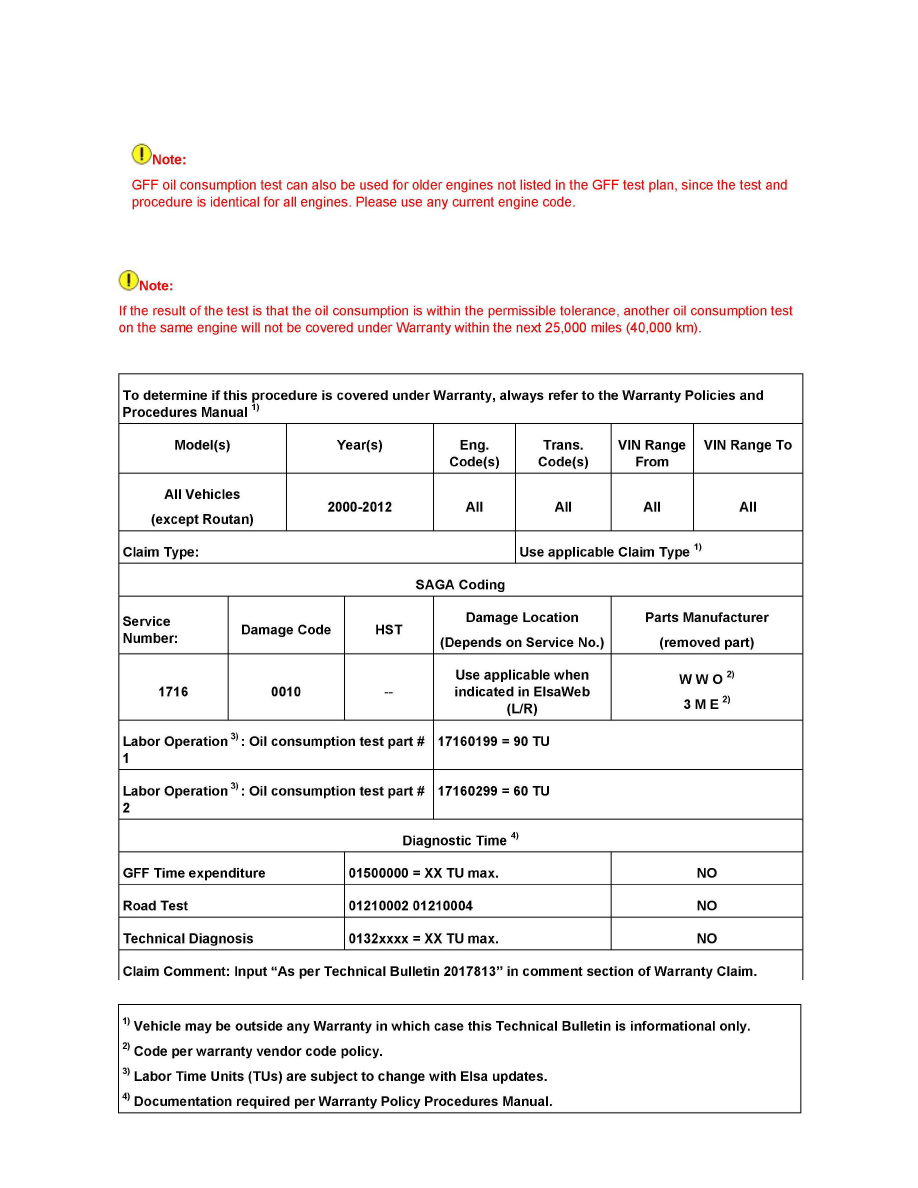 using the VAS 5051 The results and diagnostic log must be sent to the Volkswagen Technical Assistance Center (TACS) before any repairs are
performed.
4. Advise the customer that if the low oil level warning light comes on before the 630 mile (1014 km) test is completed, the vehicle must be taken
directly to the Dealership for part # 2 of the oil consumption test, regardless of the miles accumulated. The customer should not add any oil.
Note:
< PREV PAGE
NEXT PAGE >