< PREV PAGE
NEXT PAGE >
Passat Sedan V6-3.6L (BLV) (2008)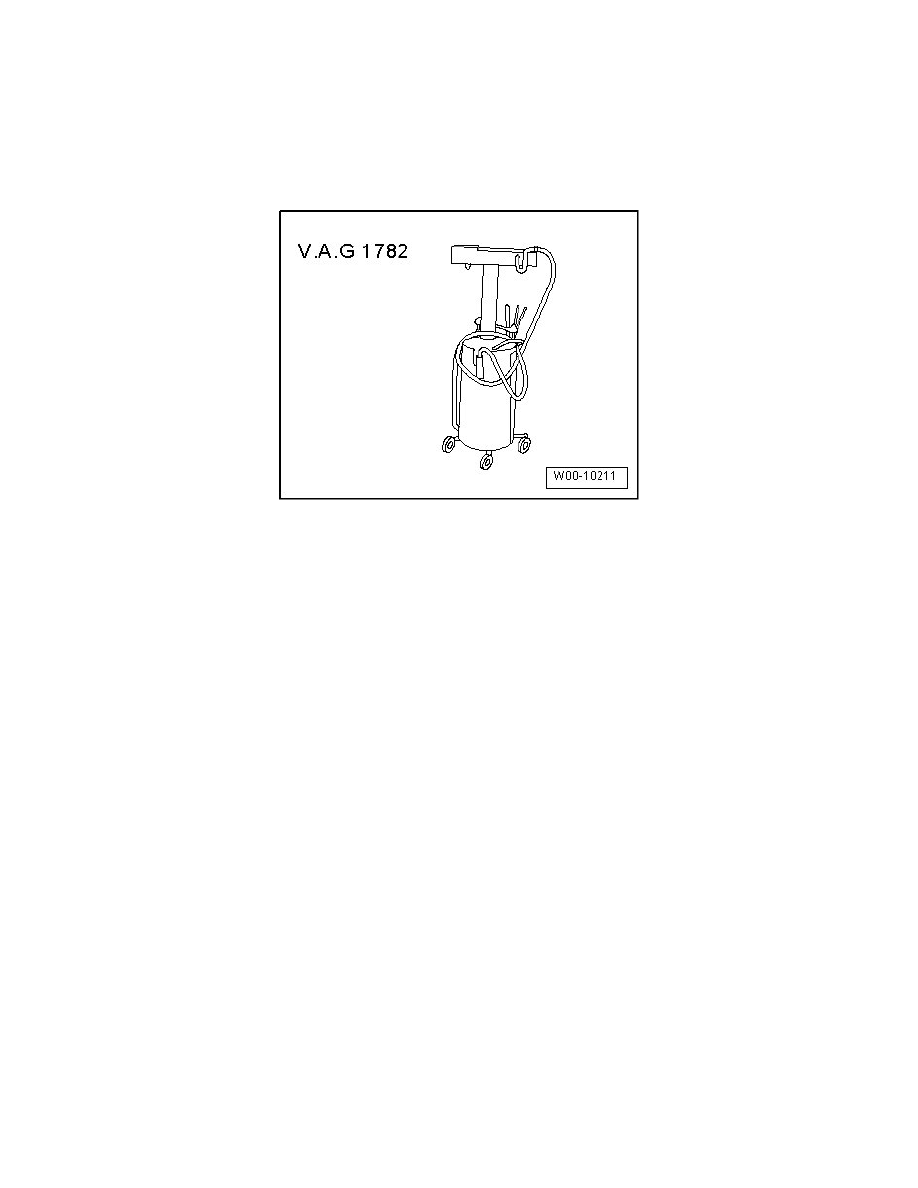 Oil Filter: Service and Repair
03 - Service Procedures
Engine Oil, Draining or Extracting
Special tools, testers and auxiliary items required
‹› Oil extractor (V.A.G 1782)
‹› Oil absorbent towel (VAS 6204/1)
Engine Oil, Draining or Extracting
Perform the following work procedure:
‹› On engines with standing oil filter module, oil filter should be changed before the oil change. Removing the filter element will open a valve and oil
in the filter housing will flow automatically into the crankshaft housing. 
‹› If engine oil is drained and not extracted using old oil extraction unit, replace oil drain plug. This prevents leaks.
‹› Observe waste disposal regulations!
-
Extract engine oil using old oil collecting and extracting unit (V.A.G 1782).
-
Remove oil drain plug
-
Let engine oil drain.
‹› Observe waste disposal regulations!
-
Screw in new oil drain plug with sealing ring hand-tight.
-
Fill up with engine oil. Note oil specification. 
Torque specifications for oil drain plug: 30 Nm
CAUTION!
‹› Torque settings must not be exceeded
‹› A torque figure that is too high may lead to leaks or even damage the oil pan.
Oil Filter, 2.0L TFSI, Removing and Installing
Special tools, testers and auxiliary items required
‹› Oil drain adapter (T40057)
< PREV PAGE
NEXT PAGE >