< PREV PAGE
NEXT PAGE >
Passat Sedan V6-3.6L (BLV) (2008)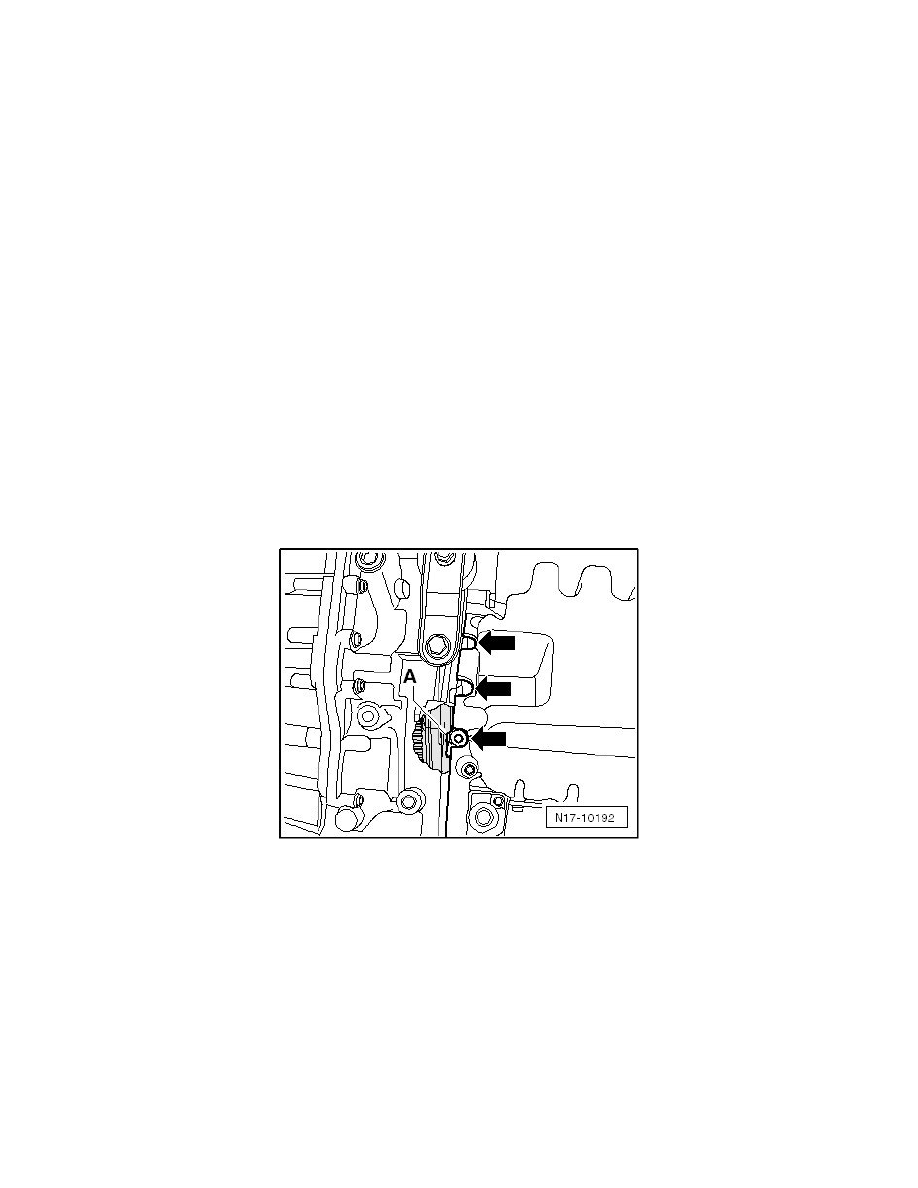 Oil Pan: Service and Repair
Oil Pan
Special tools, testers and auxiliary items required
‹› Torque Wrench (5-50 Nm) (V.A.G 1331)
‹› Socket XZN 8 (T40159)
‹› Used Oil Collecting and Extracting Device (V.A.G 1782)
‹› Sealant (D 176 501 A1)
‹› Hand Drill with Plastic Brush Attachment
‹› Flat Scraper
‹› Protective Eyewear
Removing
-
Remove the noise insulation.
-
Disconnect the connector from the oil level thermal sensor (G266).
-
Drain the engine oil.
‹› Always follow the regulations for disposing of old engine oil!
-
Remove the oil pan bolts on the transmission side - arrows  - using (T40159).
-
Remove the oil pan to cylinder block bolts and then remove the oil pan.
-
Loosen the oil pan with light blows from a rubber mallet if necessary.
-
Remove sealant residue from the cylinder block with a flat scraper.
-
Remove any sealant residue from the oil pan with a rotating brush, using a hand drill with a plastic brush attachment (wear eye protection).
< PREV PAGE
NEXT PAGE >