< PREV PAGE
NEXT PAGE >
Passat Sedan V6-3.6L (BLV) (2008)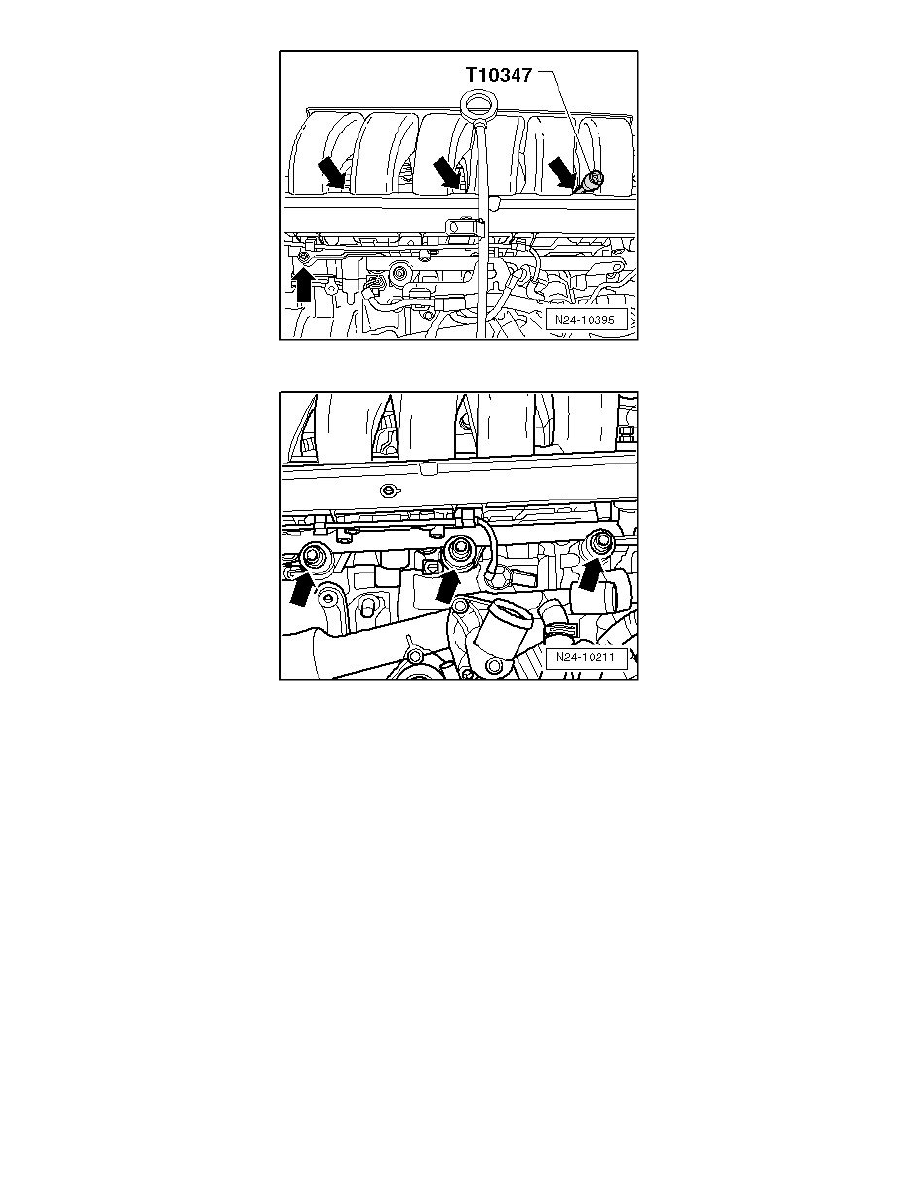 -
Remove the bolts - arrows - for the fuel rail for cylinders 2, 4 and 6.
-
Carefully pull off the fuel rail from the fuel injectors.
-
Remove the intake manifold downward and set it down on a suitable surface.
‹› If a fuel injector was removed form the cylinder head, then the Teflon seal must be replaced. Refer to => [ Fuel Injector Teflon Seal and Washer ].
‹› Seal the intake passages in the intake manifold and in the cylinder head using clean cloths.
Installing
Installation is performed in the reverse order of removal, noting the following:
-
Replace the O-rings between the fuel injectors and fuel rail and lubricate them lightly with clean motor oil.
-
Replace the spring - arrow - on all fuel injectors.
< PREV PAGE
NEXT PAGE >