< PREV PAGE
NEXT PAGE >
Passat Sedan V6-3.6L (BLV) (2008)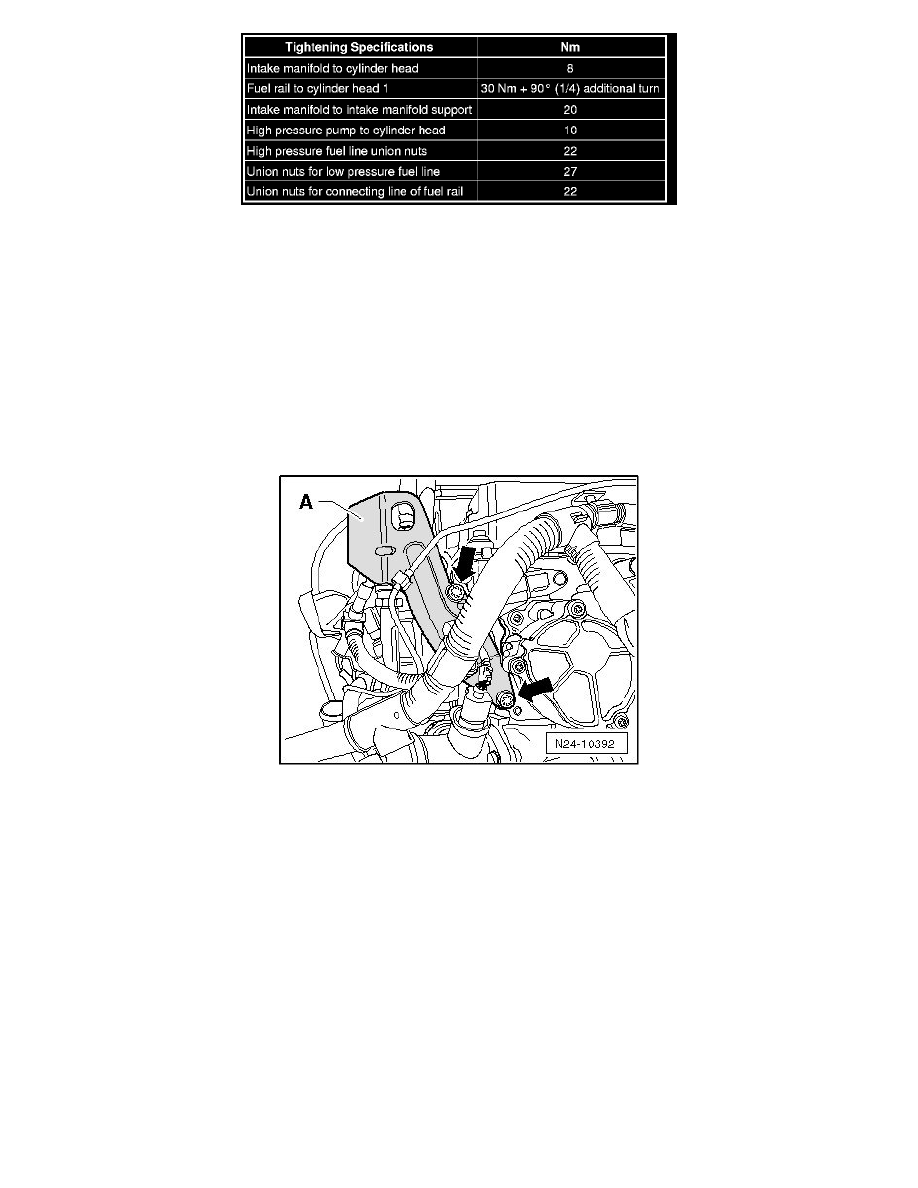 ‹› 1 Replace
High Pressure Pump
Removing
CAUTION!
‹› Follow the safety measures for releasing the high side fuel pressure. Refer to => [ High Side Pressure, Releasing ] See: Powertrain
Management/Fuel Delivery and Air Induction/Fuel Tank/Service and Repair/Procedures/High Side Pressure, Releasing.
‹› The fuel pipes are under pressure! Wear protective goggles and protective clothing to prevent injuries and contact with skin. Before
disconnecting the fuel pipe, place a cloth around the connection point. Then release pressure by carefully loosening.
-
Remove the lifting eye bolts - arrows - and lifting eye - A -.
Vehicles through 07.07
-
Disconnect the connectors - arrows - and remove the low pressure hose - 1 - and high pressure line - 2 -. When doing this, counter hold the
connection on the high pressure pump using a wrench.
< PREV PAGE
NEXT PAGE >