< PREV PAGE
NEXT PAGE >
Passat Sedan V6-3.6L (BLV) (2008)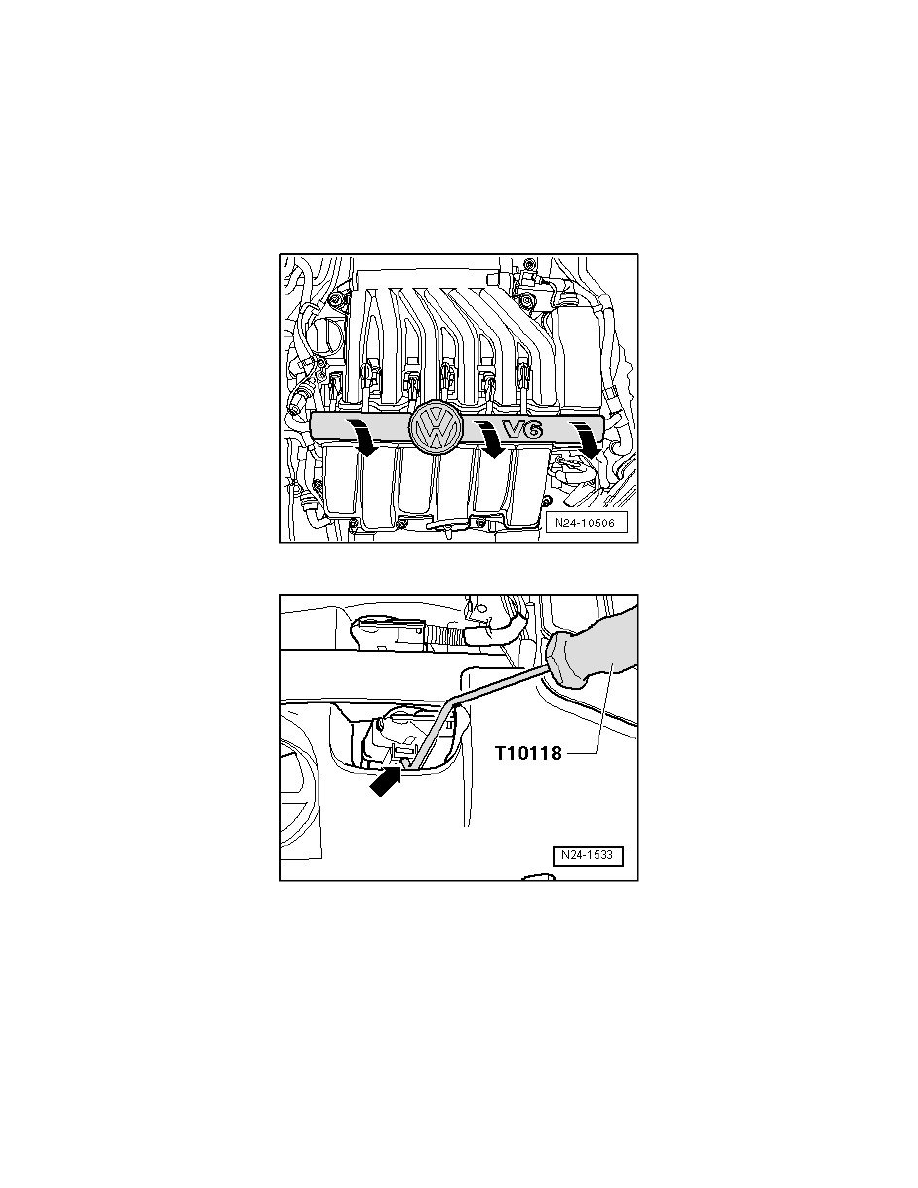 Precautions/Clean Working Conditions/Multiport Fuel Injection.
‹› Intake manifold overview. Refer to => [ Intake Manifold Overview ] See: .
CAUTION!
When doing any repair work, especially in the engine compartment, pay attention to the following due to clearance issues:
‹› Route all lines and wires in their original locations.
‹› Make sure the wires have enough clearance to all moving or hot components.
-
Remove the ignition coil wiring harness cover strip.
-
Place the (T10118) against the release button - arrow -, and carefully remove all the connectors from the ignition coil with power output stage.
-
Press the cable duct upward using a screwdriver and move the connectors to the side.
< PREV PAGE
NEXT PAGE >