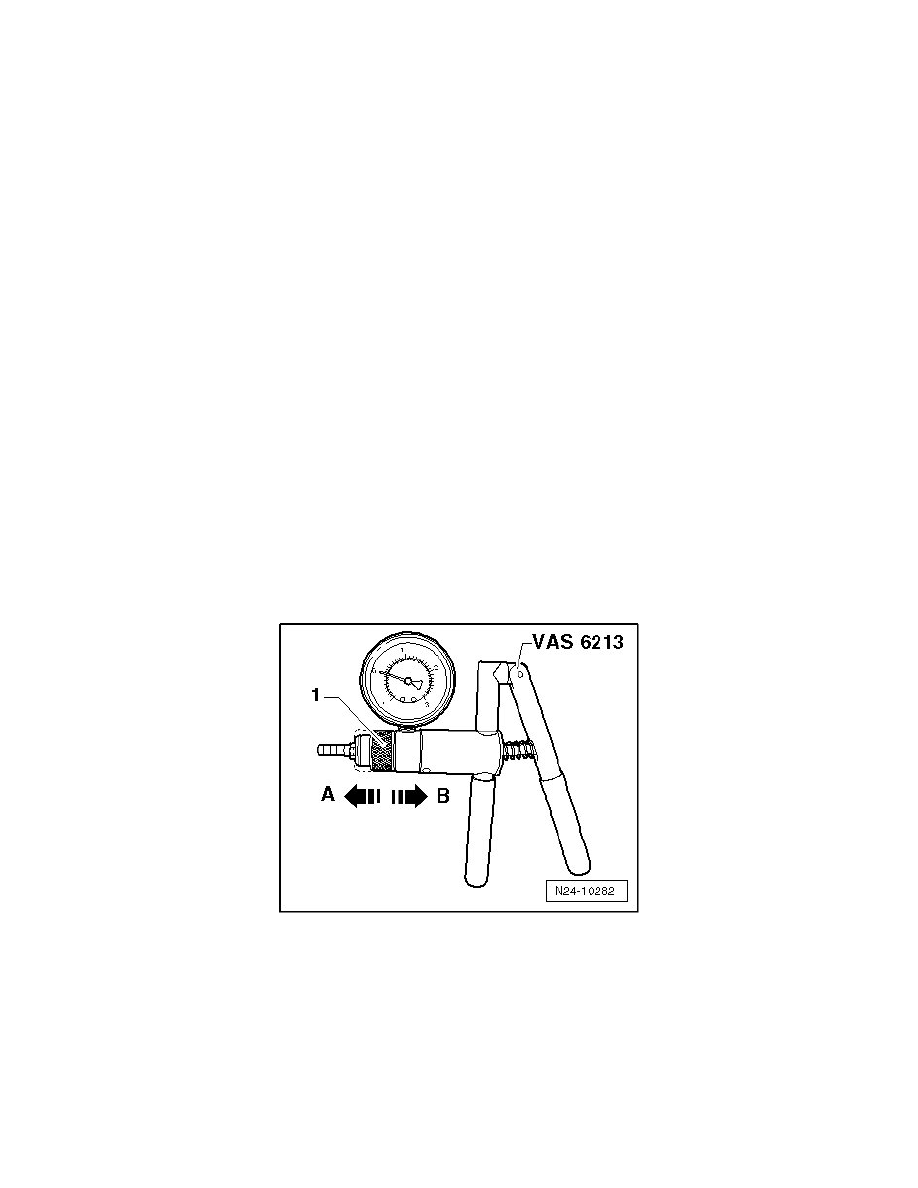 Intake Manifold: Testing and Inspection
One Piece Intake Manifold
One Piece Intake Manifold
=> [ Vacuum Reservoir in Intake Manifold, Checking for Leaks ] 
=> [ Intake Manifold Flap Vacuum Actuator, Checking ] 
=> [ Intake Air Pre-Heating, Checking ] 
=> [ Fuel Pressure Sensor, Checking ] 
Vacuum Reservoir in Intake Manifold, Checking for Leaks
Special tools, testers and auxiliary items required
‹› Hand Vacuum Pump (VAS 6213) or
‹› Hand Vacuum Pump (V.A.G 1390)
Conditions
Perform a visual inspection to check whether all vacuum hoses to the intake manifold are not damaged and connected correctly.
Sequence
-
Disconnect the vacuum hose - item 14 -=> [ Vacuum Hose ] See: Service and Repair/One Piece Intake Manifold from the intake manifold runner
control (IMRC) valve (N316) from the intake manifold.
When using the (VAS 6213):
-
Set the slide ring - 1 - on the (VAS 6213) to position - A - for "vacuum". 
-
Connect the (VAS 6213) to the intake manifold connection.
-
Operate the (VAS 6213) until a vacuum of 0.3 bar has been reached on the pressure gauge.
‹› Due to the large volume in the vacuum reservoir, up to 30 pumps may be required to generate a vacuum 0.3 bar.
-
Observe the pressure for approximately 3 to 5 minutes.
If the vacuum remains at 0.3 bar:
The vacuum reservoir in the intake manifold is OK.
If the vacuum drops.