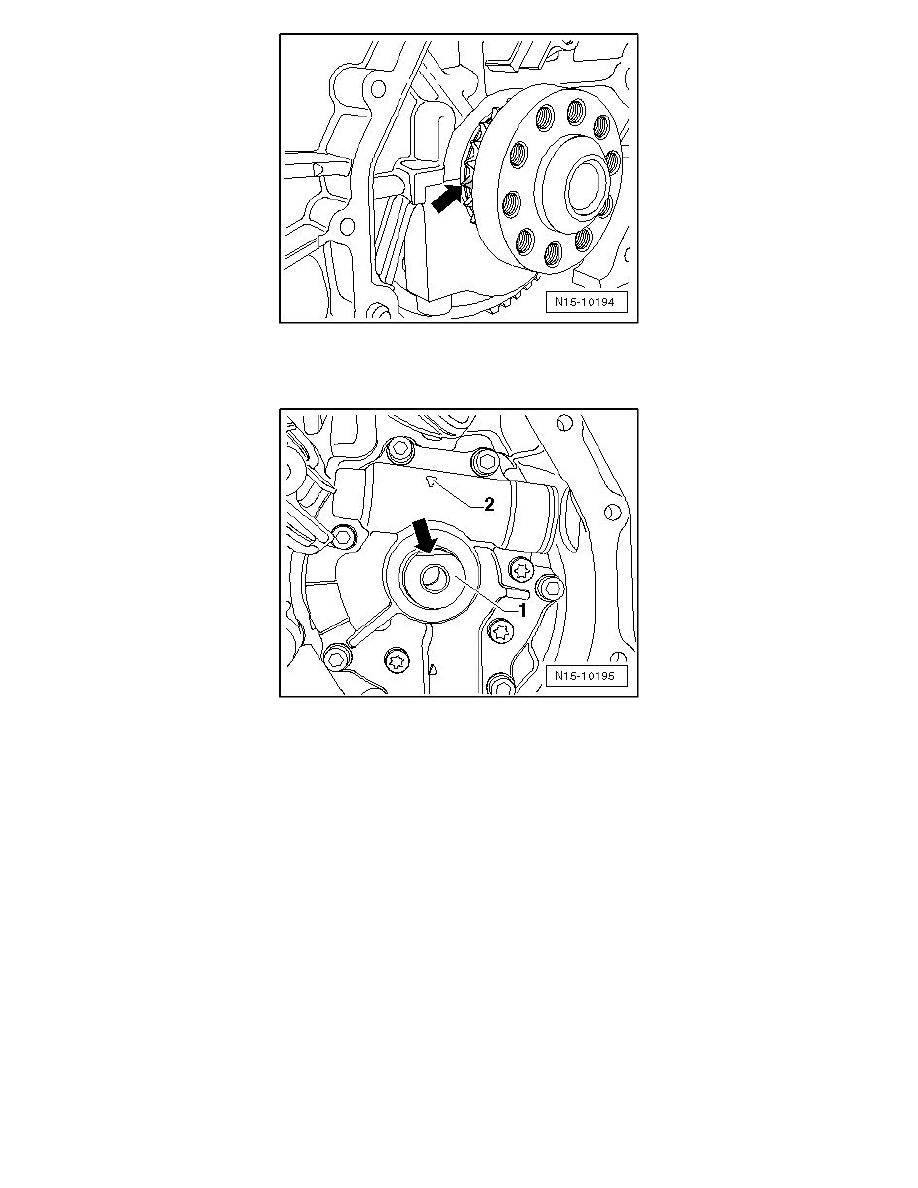 -
Install both locating pins without collars for the guide rail and tighten them to 10 Nm. Install the guide rail on the locating pins.
-
Set the oil pump shaft - 1 - with the flat side - arrow - horizontal to the mark - 2 - on the oil pump.
‹› Note the direction of rotation of the used primary chain. Refer to => [ Marking the Direction
of the Camshaft Timing and Primary Chain ] See: Cylinder Block Assembly/Service and Repair.
-
Install the primary chain into the guide rail and onto the crankshaft sprocket.
-
Install the large oil pump sprocket into the chain so that the tab on the sprocket aligns with the mark on the cylinder block -  B -.