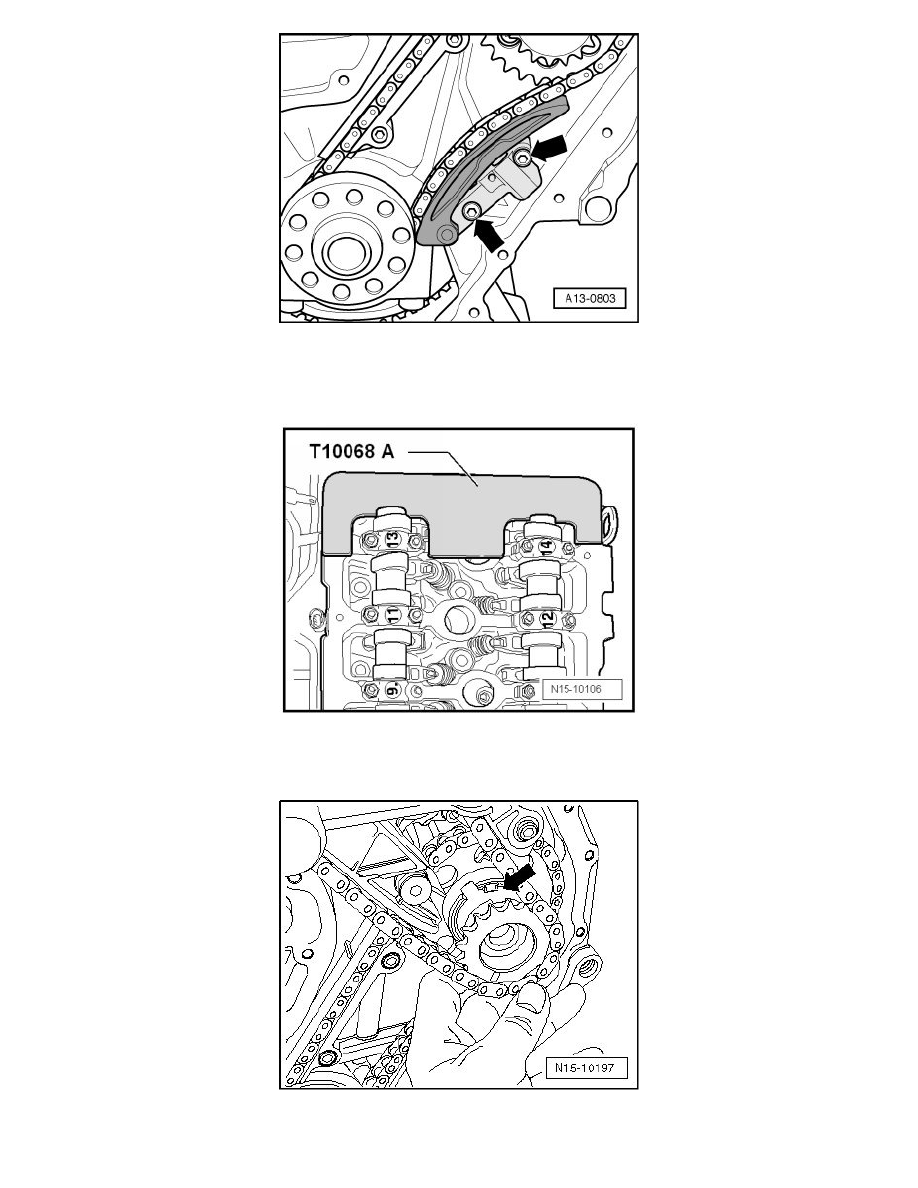 -
If the cylinder head has been removed, install it now. Refer to => [ Cylinder Head ] See: Cylinder Head Assembly/Service and Repair/Cylinder
Head.
-
Install the (T10068 A) into both camshaft grooves.
-
Guide the camshaft timing chain through the opening in the cylinder head and cylinder head gasket from above.
-
Install the small sprocket with the chain installed, into the recess - arrow - and install the bolt hand tight.
-
Secure the vibration damper using (T10069).