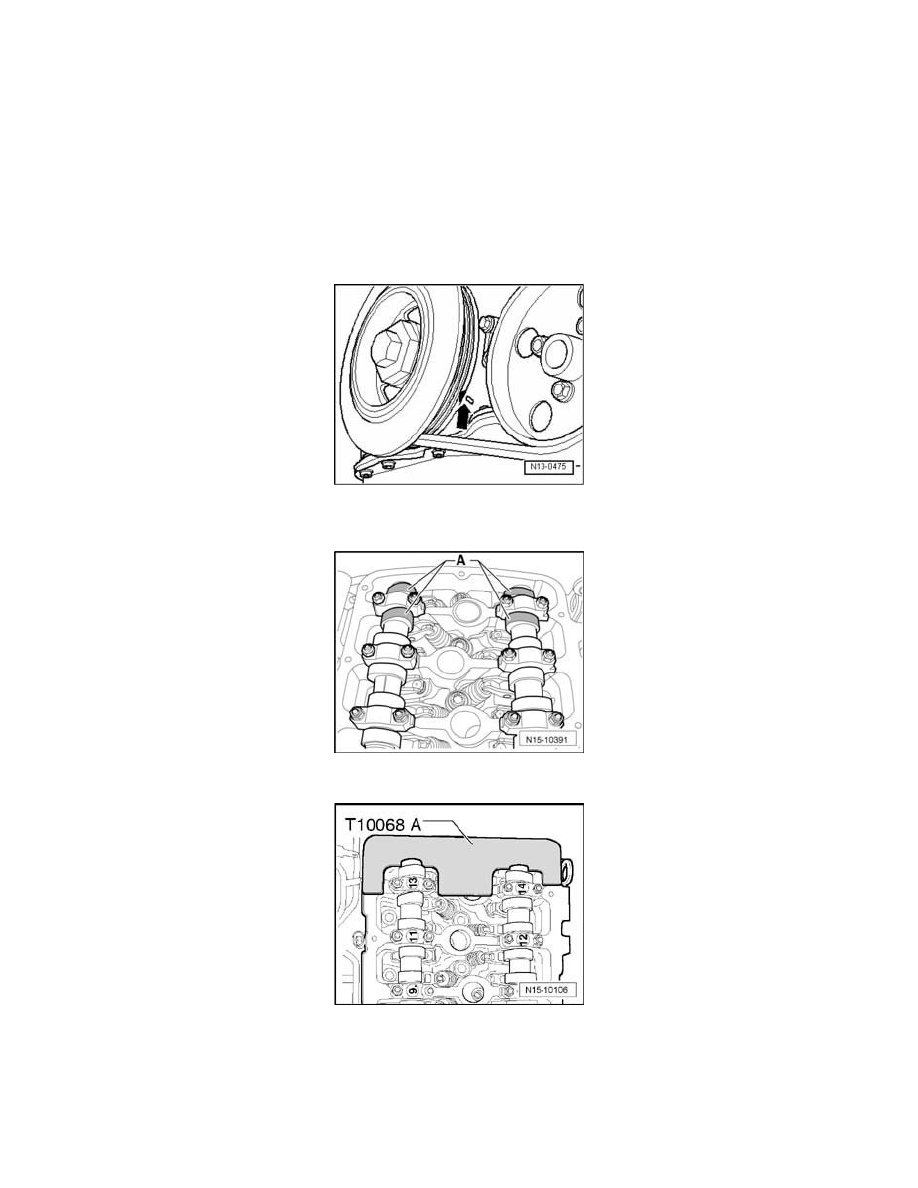 Timing Chain: Service and Repair
Camshaft Adjuster With Camshaft Drive Timing Chain, Installing
Camshaft Adjuster with Camshaft Drive Timing Chain, Installing
Special tools, testers and auxiliary items required
^
Camshaft bar T10068 A
^
Counter-holder tool T10069
^
Torque wrench V.A.G 1331
^
Torque wrench V.A.G 1332
^
Adjustment tool T10332 (for vehicles without mechanical vacuum pump)
^
Adjustment tool T10363 (for vehicles with mechanical vacuum pump)
^
Sealant D 176 501 A1
-
Turn the crankshaft using the vibration damper bolt in the direction of engine rotation until the engine is positioned at TDC - arrow for cylinder 1.
-
Position the camshafts in cylinder head to TDC No. 1 cylinder. 1.
Cam lobes - A - of cylinder 1 must face each other.
-
Insert the camshaft bar T10068 A into both shaft grooves. If necessary, slightly turn the camshaft back and forth using an open-end wrench.