< PREV PAGE
NEXT PAGE >
Passat Sedan V6-3.6L (BLV) (2008)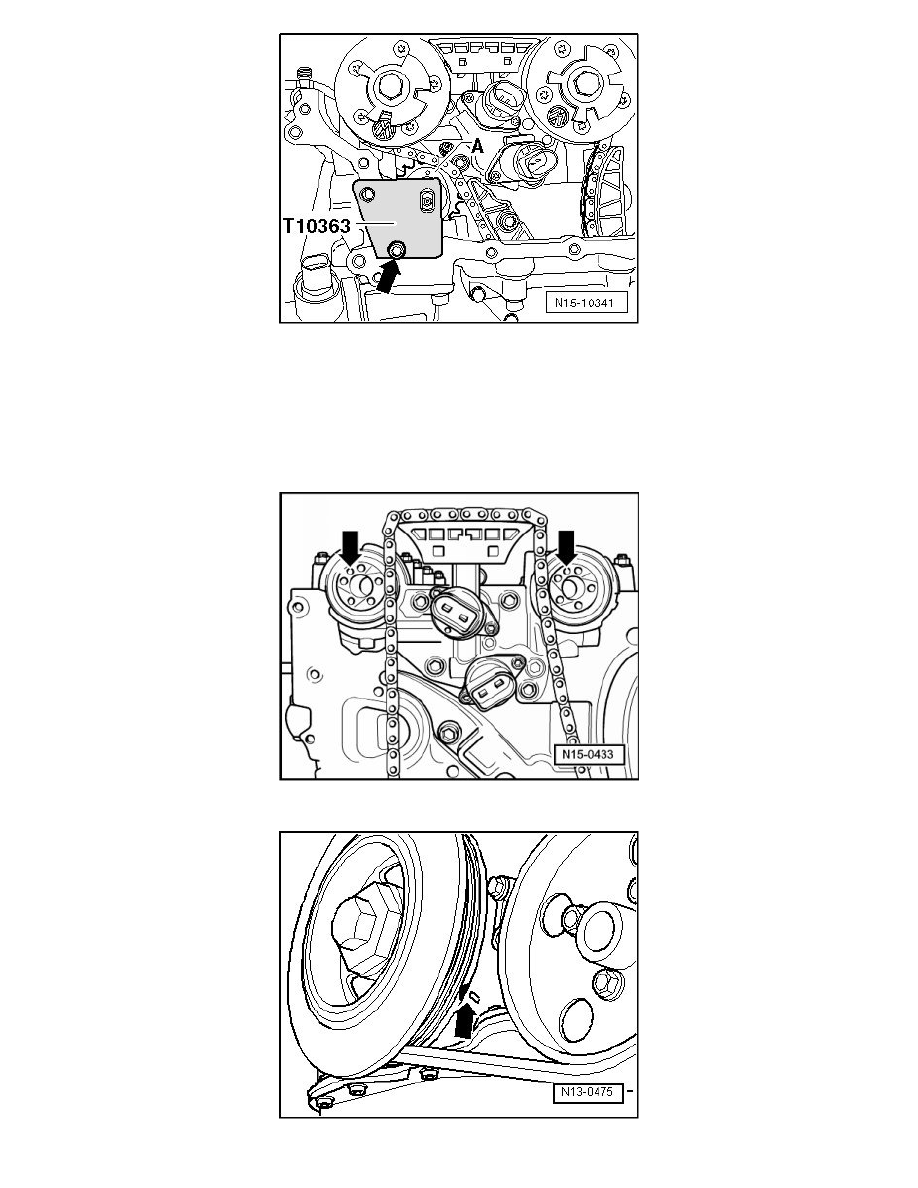 -
Secure the position of the high pressure pump diver pinion using adjustment tool (T10363). The mark -  A - on the high pressure pump sprocket
must be at the top.
Continuation for All
Install the camshaft adjuster for the intake camshaft as follows:
‹› The camshaft adjusters can be attached to the camshaft in only one position - arrows -. This is due to the alignment pin.
-
Check the crankshaft to ensure it is on the TDC mark.
< PREV PAGE
NEXT PAGE >