< PREV PAGE
NEXT PAGE >
Passat Sedan V6-3.6L (BLV) (2008)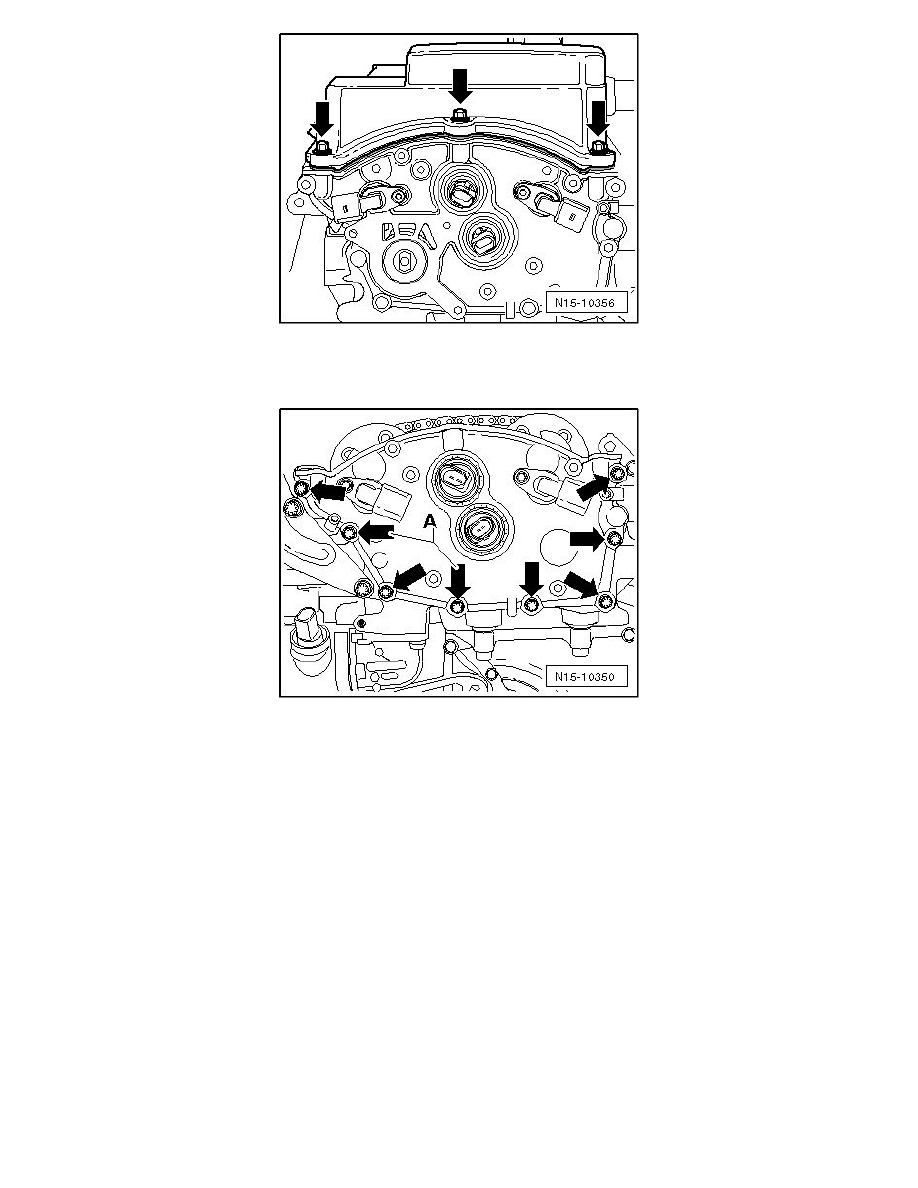 -
Remove the upper and lower coolant pipes from the timing chain cover.
-
Remove the timing chain cover bolts - arrows - from the cylinder head.
‹› Bolts - A - are not on vehicles with a mechanical vacuum pump.
CAUTION!
‹› Carefully cover the lower chain compartment so no parts can fall in.
‹› Do not completely remove the camshaft adjustment valve bolt so that the valve is not tilted when removed.
-
Loosen the camshaft adjustment valve bolts - arrows - approximately 3 mm (5 turns) using (T10072).
< PREV PAGE
NEXT PAGE >