< PREV PAGE
NEXT PAGE >
Passat Sedan V6-3.6L (BLV) (2008)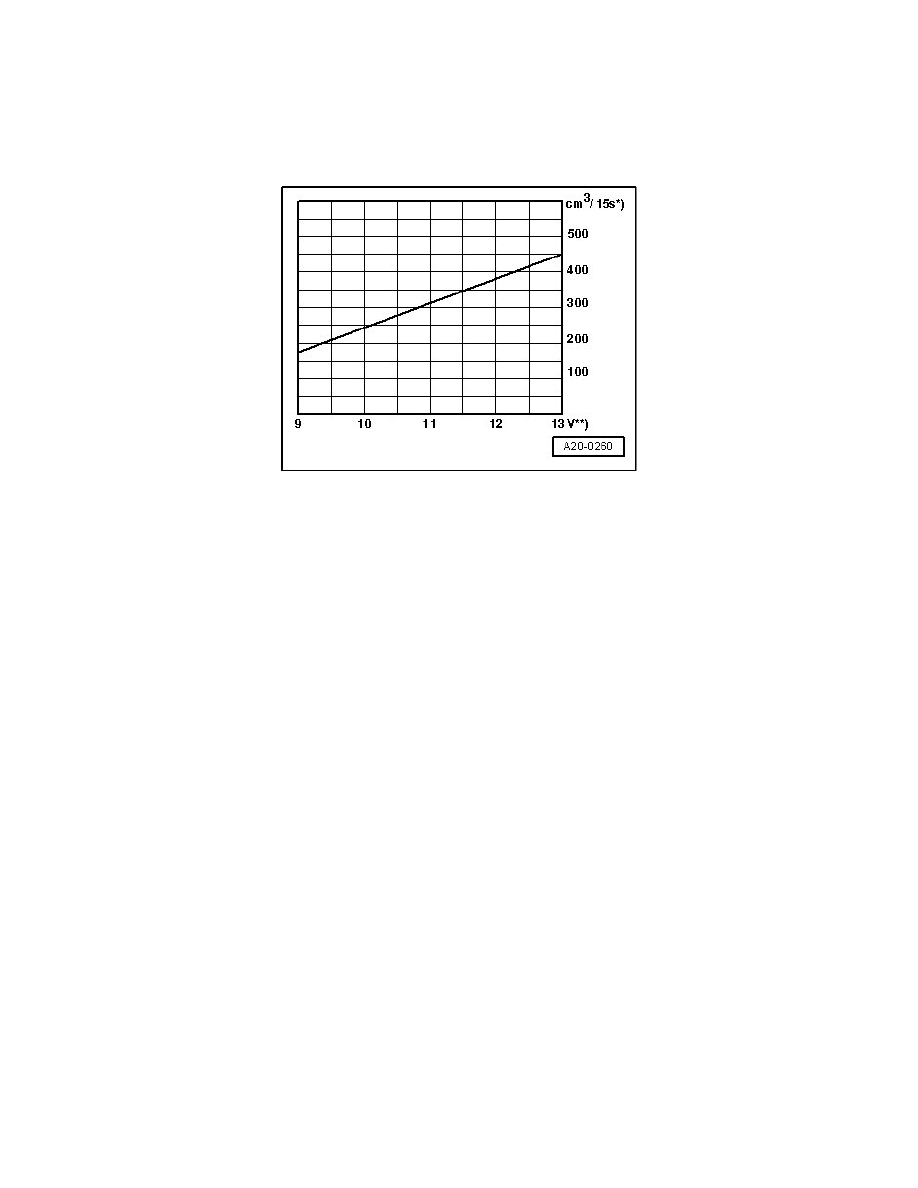 -
Release hand held remote (jumper) switch.
-
Empty measuring container.
-
Operate remote control for 15 seconds.
-
Compare quantity of fuel delivered with minimum delivery rate in diagram (cm3/15s).
‹› Voltage at fuel pump with engine stopped and pump running is approx. 2 volts less than battery voltage.
If minimum delivery rate is not attained:
-
Check fuel lines for possible restrictions (kinks) or blockages. 
If lines are OK: 
-
Replace fuel filter.
-
Repeat test.
If specified value is again not obtained:
-
Fuel Pump faulty, replace fuel delivery unit.
If delivery rate has been attained but you suspect a fuel supply system malfunction (e.g. intermittent failure of fuel supply system)
-
Check Fuel Pump current draw.
< PREV PAGE
NEXT PAGE >