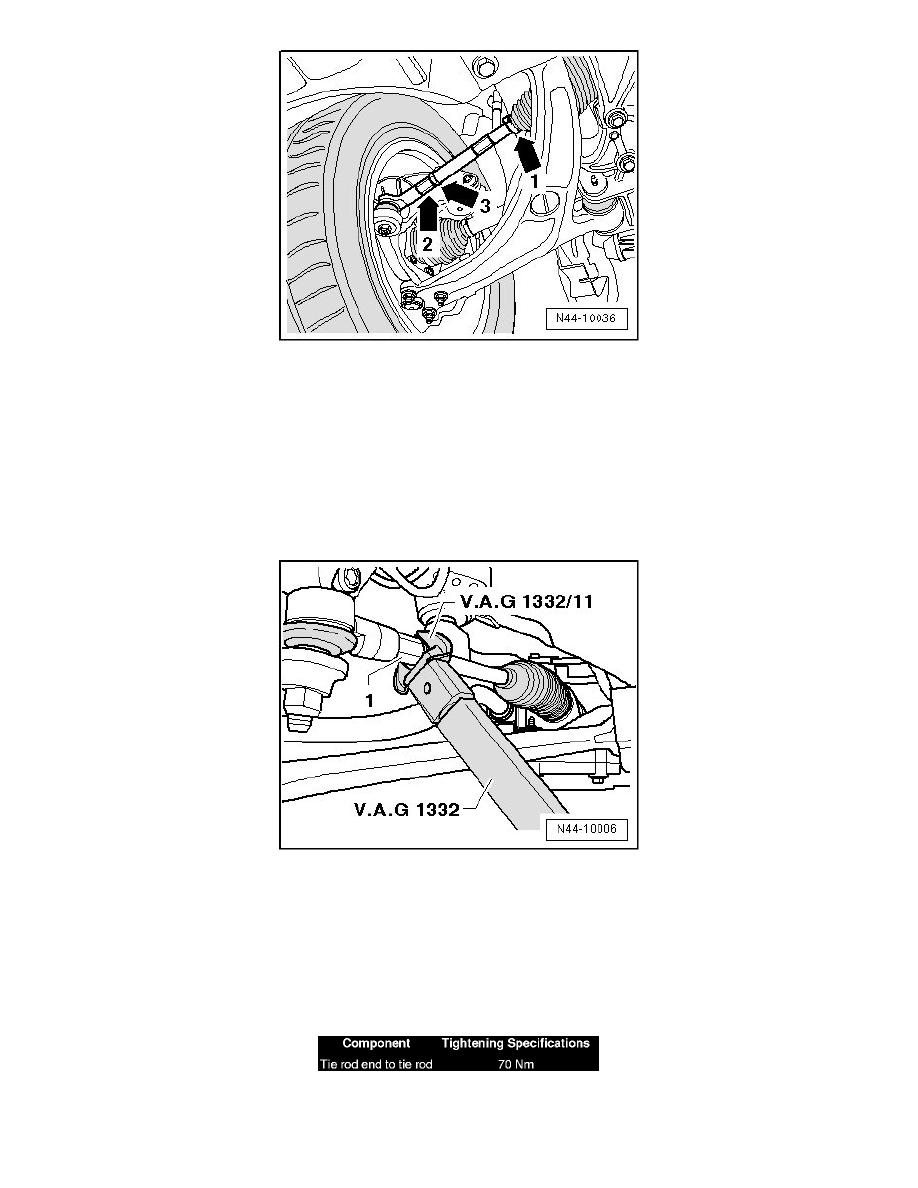 -
Remove open spring clip - 1 - from boot.
-
Set toe by twisting the left and/or right tie rod.
For this purpose, an open-end wrench can be placed on hex head of tie rod.
Be sure that boots are not twisted after turning tie rods!
Twisted boots wear out quickly.
-
Tighten lock nut using socket 24 mm (V.A.G 1332/11), counter-holding at tie rod end - 1 -.
-
Check toe value again.
Setting may change slightly after lock nut is tightened.
If the measured toe nevertheless lies within the tolerance, the adjustment is correct.
-
Install spring clamp on bellows.
Tightening Specifications
Wheel Alignment
Wheel Alignment