< PREV PAGE
NEXT PAGE >
Passat Sedan V6-3.6L (BLV) (2008)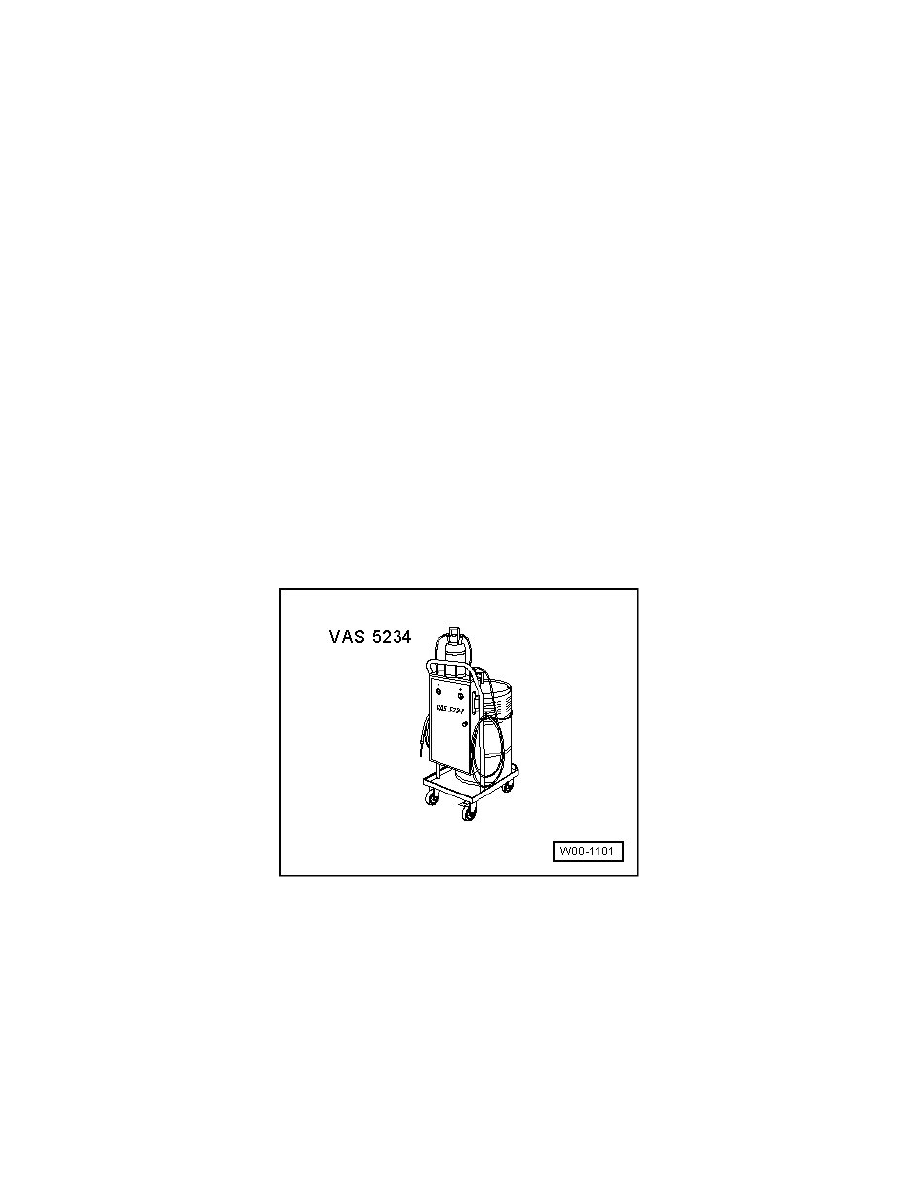 Brake Fluid: Service and Repair
Brake and Clutch System, Changing Brake Fluid
03 - Service Procedures
Brake and Clutch System, Changing Brake Fluid
CAUTION!
‹› Brake fluid is poisonous. 
CAUTION!
‹› Brake fluid must never come into contact with fluids containing mineral oils (oil, gas, cleaning solutions). Oils containing minerals
damage seals and sleeves on brake systems.
‹› Do not let brake fluid come into contact with paint.
‹› Brake fluid is hygroscopic, which means that it absorbs moisture from the air. Always store brake fluid in air-tight containers.
‹› Wash off brake fluid spillage using plenty of water.
‹› Observe waste disposal regulations!
‹› Use a "new" special brake fluid with this vehicle. This can only be recognized by the replacement part number Brake fluid VW 501 14
(B 000 750).
‹› Use the new brake fluid only, the previous brake fluid with replacement part number B 000 700 A must "Not" be filled into the
Passat. 
Special tools, testers and auxiliary items required
‹› Brake filler and bleeder unit (VAS 5234) 
‹› Brake pedal depressor (V.A.G 1869/2)
< PREV PAGE
NEXT PAGE >