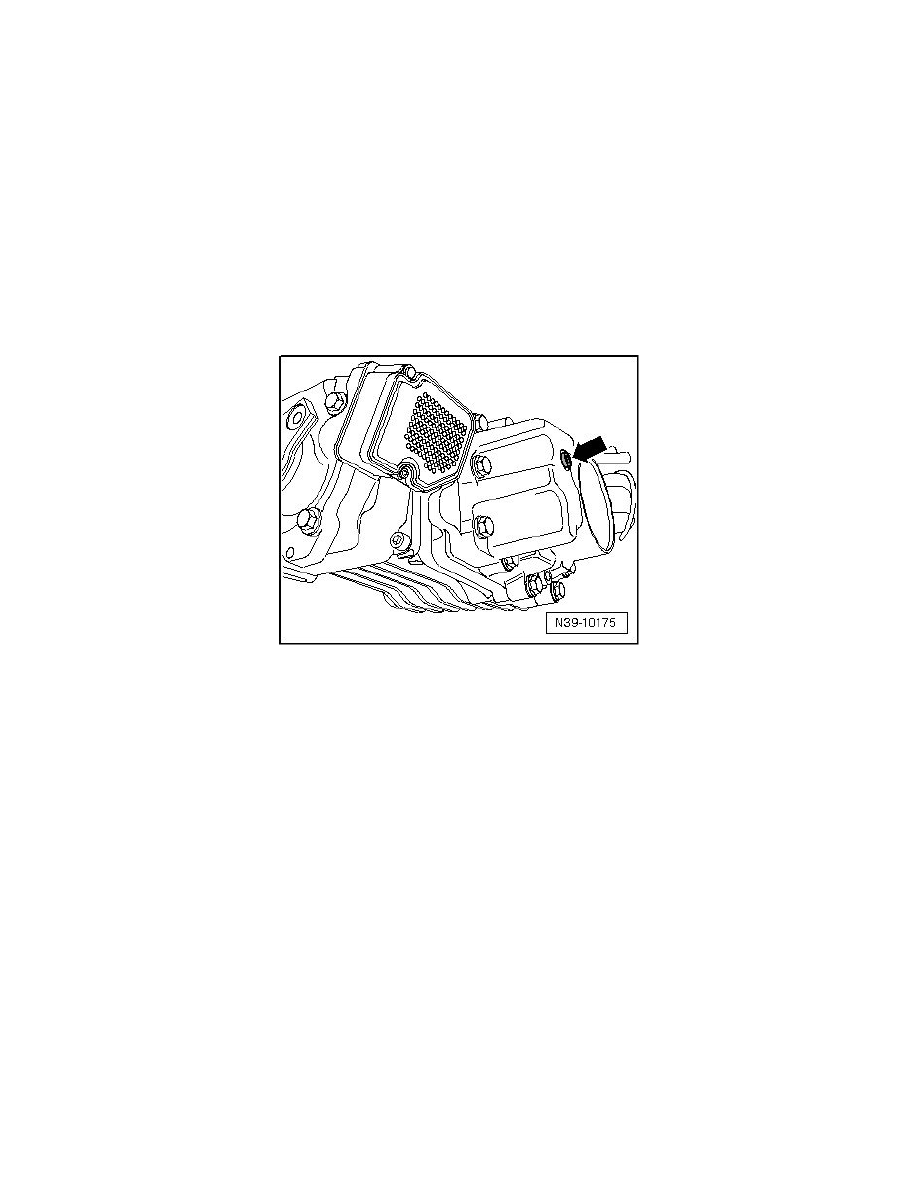 Filling
Requirements
‹› Vehicle must be on a flat surface
-
Fill with high performance Haldex clutch oil. 
High performance oil for the Haldex clutch is available as a replacement part.
-
Raise the vehicle.
-
Place reservoir underneath.
-
Place the drip tray (VAS 6208) under the rear final drive.
-
Remove the oil fill plug - arrow -. (Shown with final drive removed for the sake of a better illustration).
-
Install adapter - A - to until seated.