< PREV PAGE
NEXT PAGE >
Passat Sedan V6-3.6L (BLV) (2008)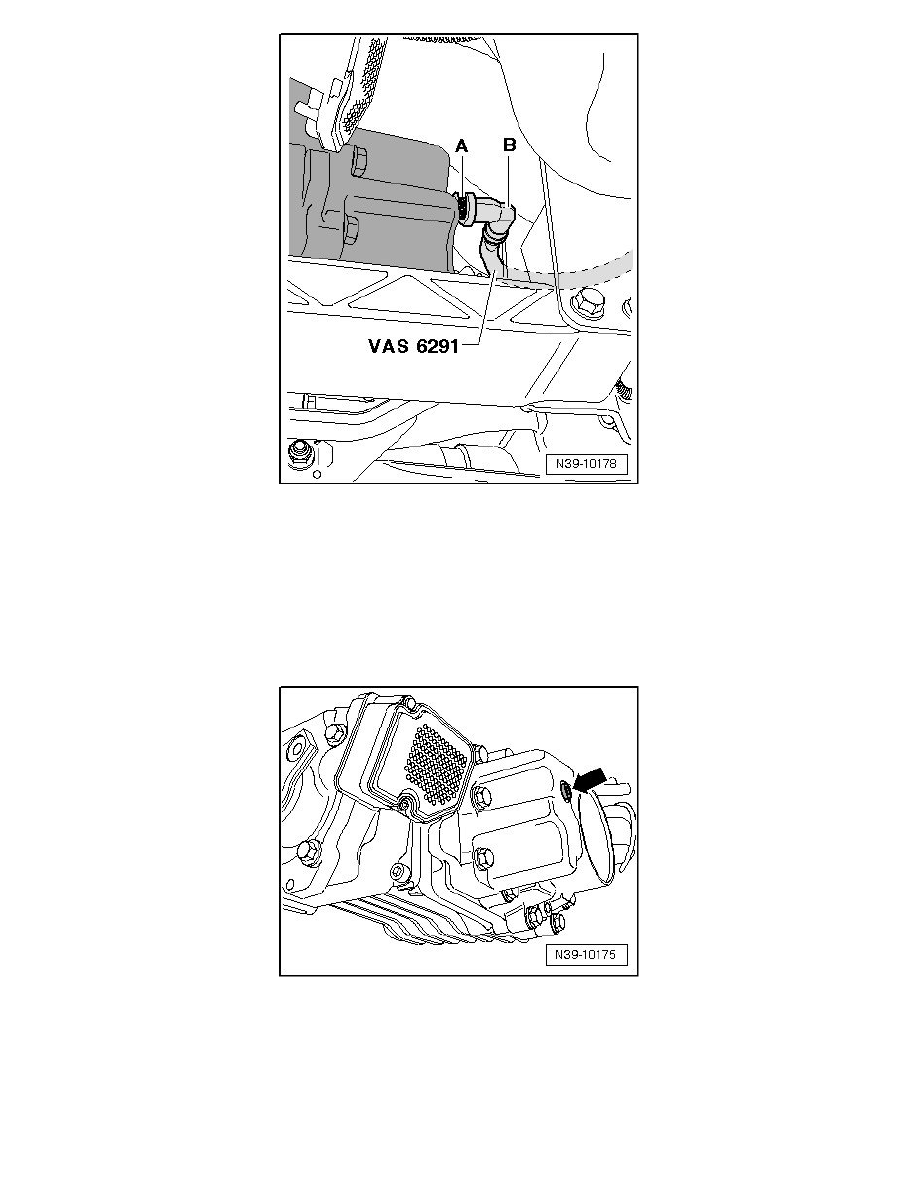 -
Engage elbow - B - with adapter - A -. 
-
Add enough oil using charging device for Haldex 2 couplings (VAS 6291) until it runs out between the charging devise adapter and the
transmission housing.
-
Remove the charging devise and adapter; a little oil left over will run out.
The oil level is correct when the Haldex clutch is filled up to the lower edge of the oil fill hole.
-
Insert the oil fill plug - arrow - and tighten. Tightening specification: 15 Nm.
-
Finally, check oil level in Haldex clutch.
< PREV PAGE
NEXT PAGE >