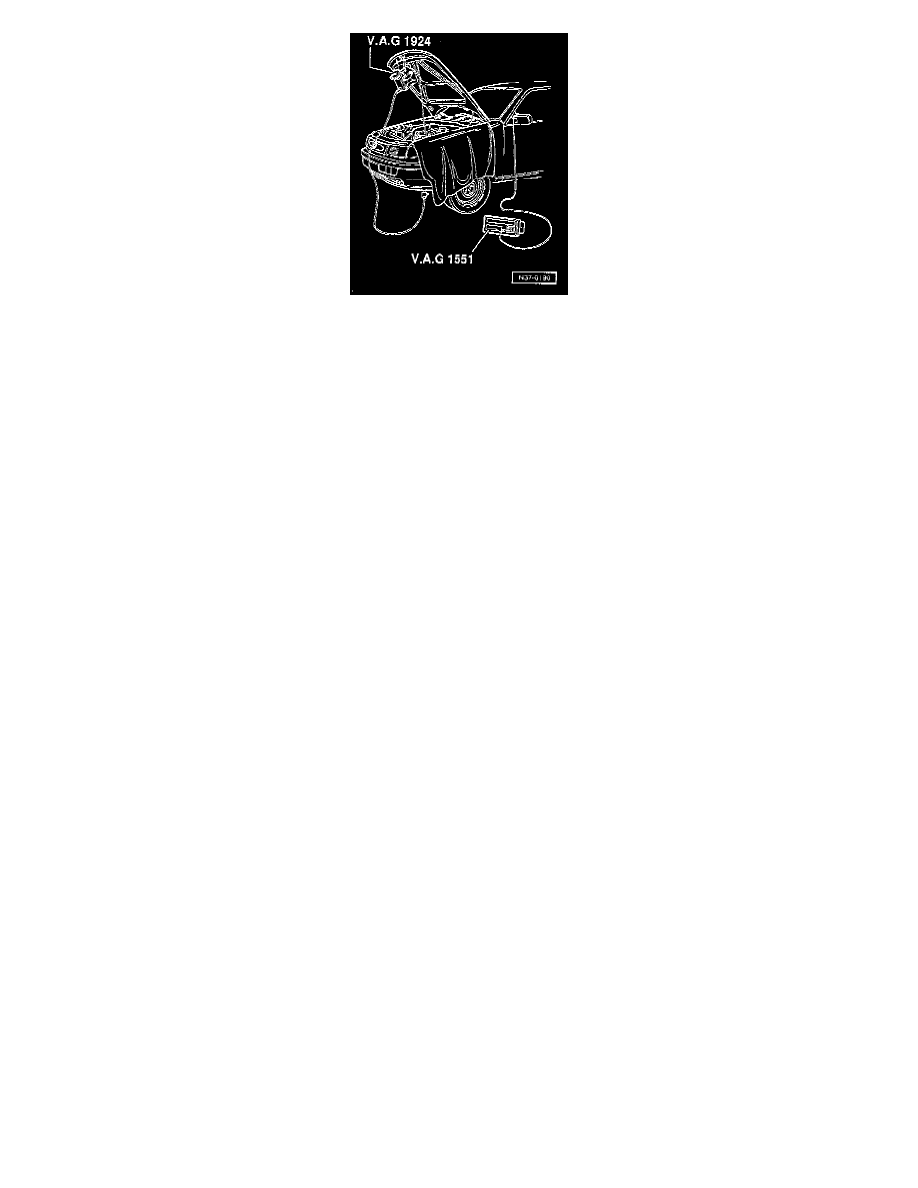 Checking
-
Turn off the engine.
The ATF temperature must not be more than approximately 30 °C (86 °F) at the start of the test.
‹› Transmission is not in the emergency running, ATF temperature not above approximately 30° C (86 °F).
‹› Vehicles is on a flat, level surface.
‹› The selector level is in the "P" position.
-
Connect the vehicle tester and scroll through the selections until it is ready for operation. Refer to => [ Vehicle Tester, Connecting and Selecting
Functions ] See: Transmission and Drivetrain/Automatic Transmission/Transaxle/Shifter A/T/Testing and Inspection/Scan Tool Testing and
Procedures.
-
Press the right button Guided Functions.
-
Then select the vehicle, transmission and Check ATF Level.
-
Press ->.
-
Start the engine.
-
Raise the vehicle.
-
Place an appropriate receptacle underneath the transmission.
-
Press ->.
If the test temperature shown is 35 to 45 °C (95 to 113 °F):
-
Remove the inspection plug from the oil pan to check the ATF.