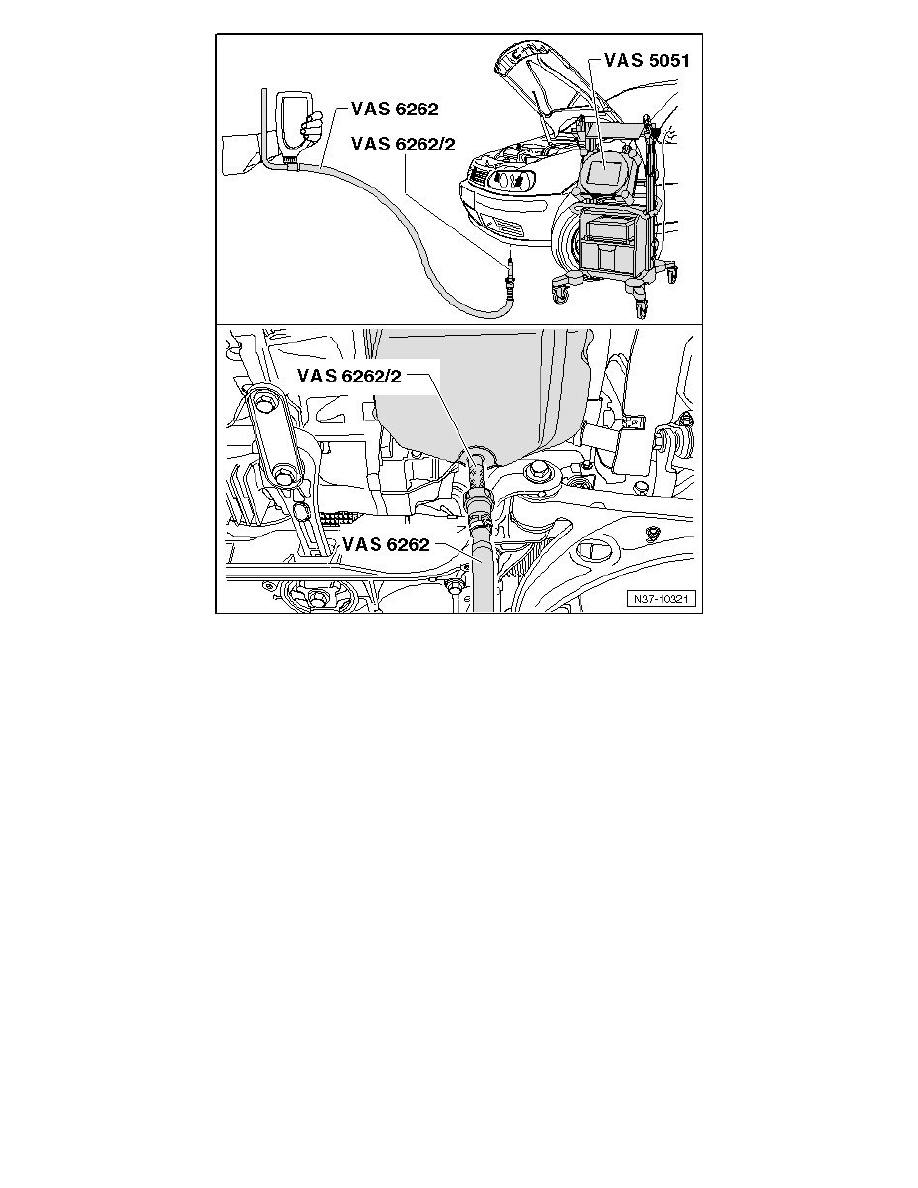 -
Fill with 1 liter of ATF.
-
Install the (VAS 6262) to the quick release coupling and check:
If the ATF drains out of the hole:
The ATF does not need to be topped off.
-
Allow the ATF to drain until it drips.
-
Install the inspection plug with a new seal to 27 Nm. The ATF check is now completed.
If the ATF does not drain out:
-
Fill with another liter of ATF.
CAUTION!
If the ATF level is too high or too low it will adversely affect the operation of the transmission. If 2 liters are missing, you should check
the transmission more closely. There is probably a larger leak.