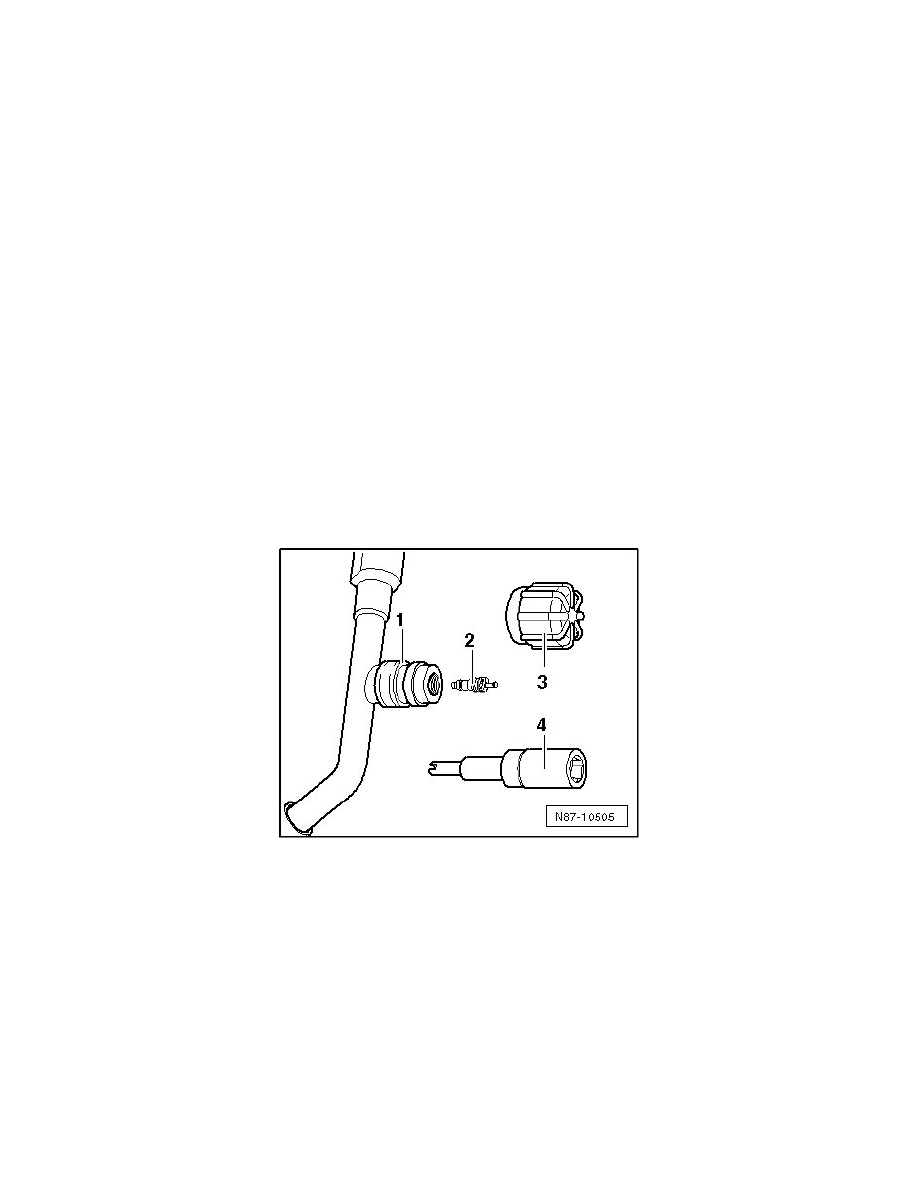 Refrigerant: Service and Repair
Evacuating and Charging Valve, Low and High Pressure Sides
CAUTION!
There is a danger of ice-up.
Refrigerant and refrigerant oil will leak out if the refrigerant circuit has not been evacuated.
Refrigerant must be extracted before opening refrigerant circuit. If refrigerant circuit is not opened within 10 minutes after extracting,
pressure may build up in refrigerant circuit by renewed evaporation. Extract refrigerant once more.
Special tools, testers and auxiliary items required
‹› Torque Wrench (V.A.G 1783)
‹› For example A/C Service Station (VAS 6007A) (or succeeding model)
‹› "Ratchet Insert 1/4""" (VAS 6234)
‹› Adapter set with service connection (T10364)
‹› Environmentally hazardous draining of refrigerant is an offense punishable by law.
‹› To prevent the ingress of dampness, all components of the refrigerant circuit which have been opened must be sealed with suitable plugs.
-
Remove the cap - 3 -.
-
Evacuate the refrigerant circuit using, for example, A/C Service Station (VAS 6007A) (or succeeding model), then replace the valve - 2 -.
-
Remove the valve insert - 2 - (2.4 ± 0.2 Nm) with the appropriate adapter - 4 - taken from the adapter set with service connections (T10364) from
the valve retainer - 1 -.