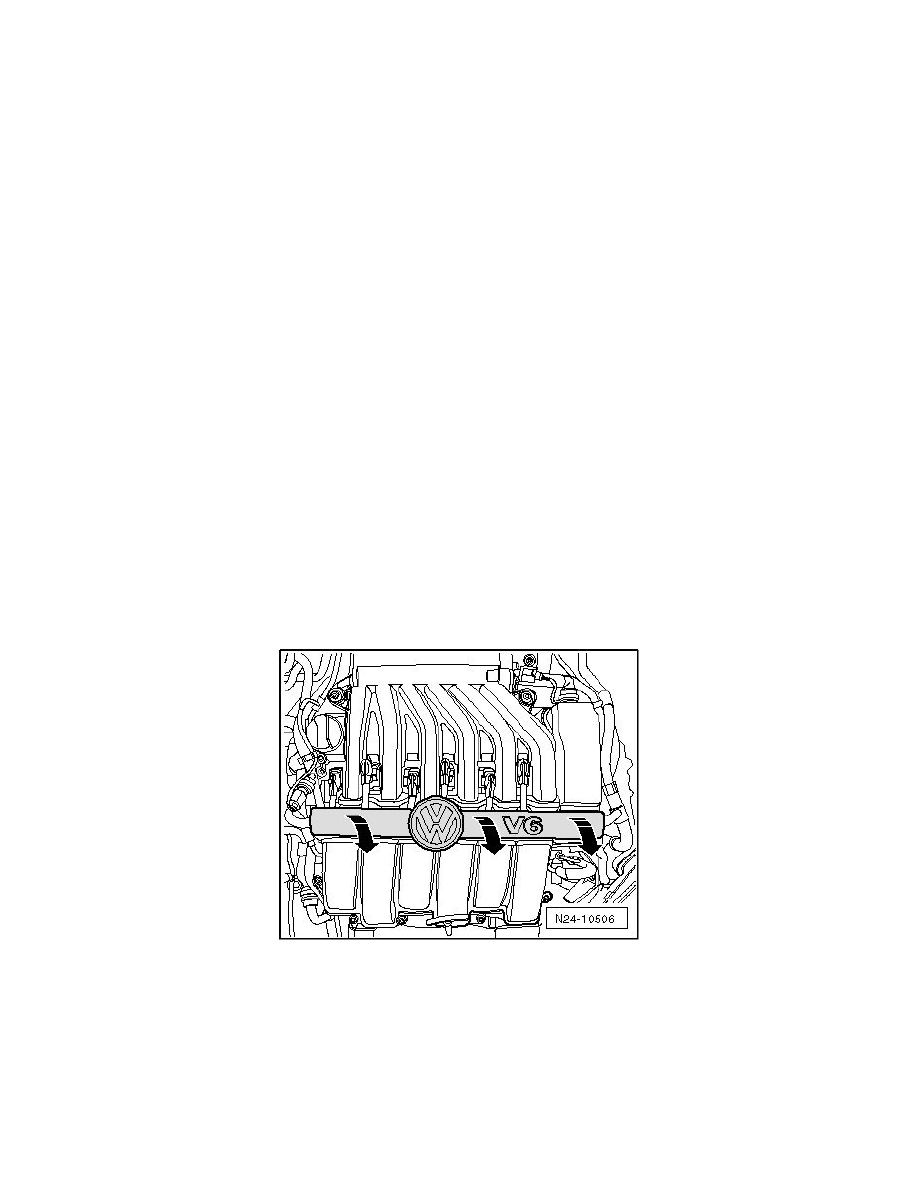 Compression Check: Testing and Inspection
Compression, Checking
Special tools, testers and auxiliary items required
‹› Spark Plug Removal Tool (3122 B)
‹› Puller For Ignition Coil (T10095 A)
‹› Assembly Tool (T10118)
‹› Torque Wrench (5-5 Nm) (V.A.G 1331)
‹› Compression Tester (V.A.G 1763)
Conditions
‹› Engine oil temperature at least 30 °C (86 °F).
‹› The battery voltage must be at least 11.5 volts.
‹› All electrical components such as, lights and rear window heater, for example, must be turned off.
‹› If vehicle is equipped with Air Conditioning (A/C), it must be turned off.
‹› Selector lever must be in the "P" or "N" position. 
Procedure
-
Remove the fuse for the fuel pump control module (J538).
The voltage supply for the fuel pump activation is interrupted when the fuse is removed.
-
Remove the ignition coil wiring harness cover strip.
-
Place the (T10118) on the locking button -  arrow - and carefully pull the connector up.