< PREV PAGE
NEXT PAGE >
Passat Sedan V6-3.6L (BLV) (2008)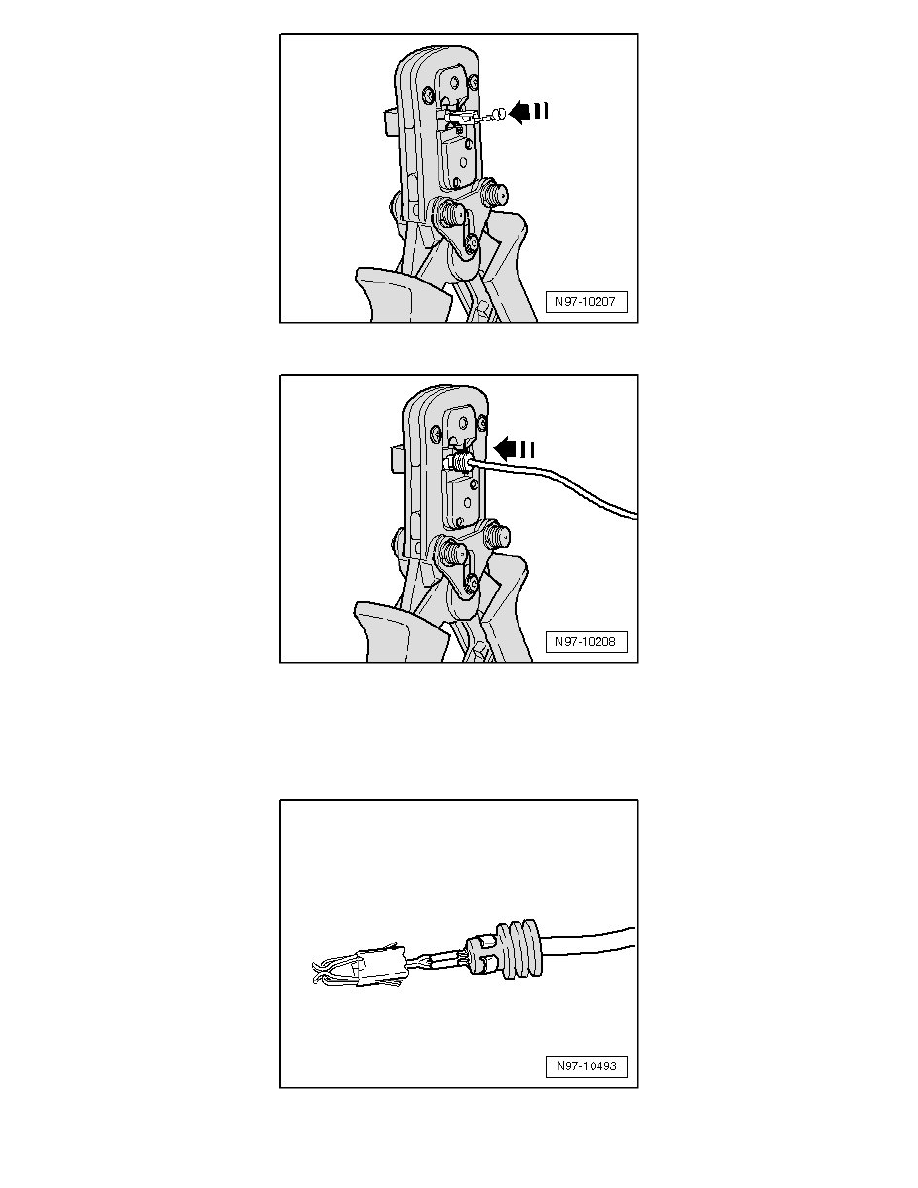 -
Insert the stripped wire end with positioned single wire seal into crimp contact until it makes contact on wire stop.
-
Crimp the contact, wire and single wire seal by closing crimp pliers completely.
-
Open crimp pliers again and remove the finished crimped-on contact. 
A correctly performed crimp is distinguished by a clean compression of wire and single wire seal in the contact and has an impression on the rear side
which identifies that the crimp was performed by a professional using the correct tool.
Wire Break With Single Repair Point
< PREV PAGE
NEXT PAGE >