< PREV PAGE
NEXT PAGE >
Passat Sedan V6-3.6L (BLV) (2008)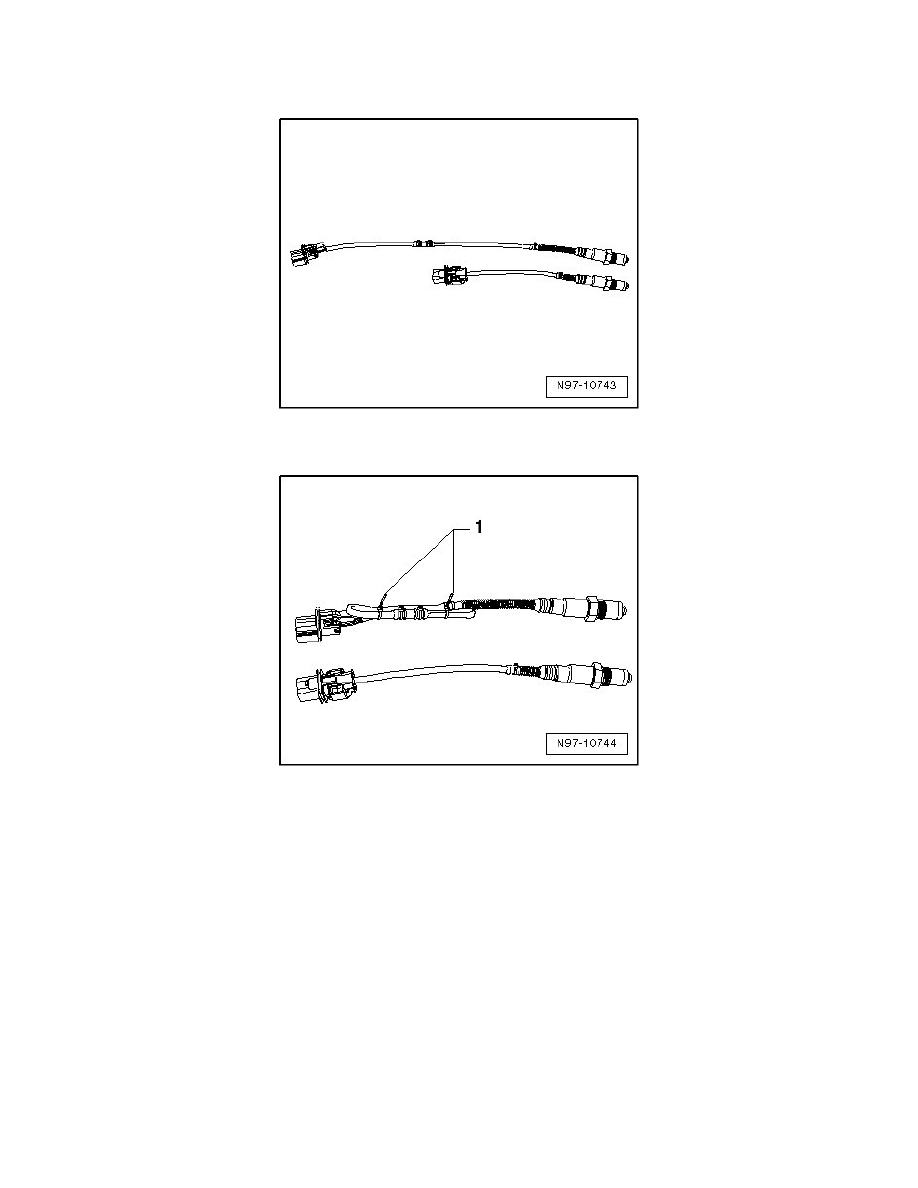 -
Remove the old heated HO2S.
-
Lay both of the oxygen sensor next to each other so the sensor housings are the same level.
-
Tie the excess length of the sensor (approximately 50 to 250 mm) back so it is the same length as the faulty sensor and secure it with cable ties - 1
-.
-
Install the new oxygen sensor in the vehicle.
< PREV PAGE
NEXT PAGE >