< PREV PAGE
NEXT PAGE >
Passat Sedan V6-3.6L (BLV) (2008)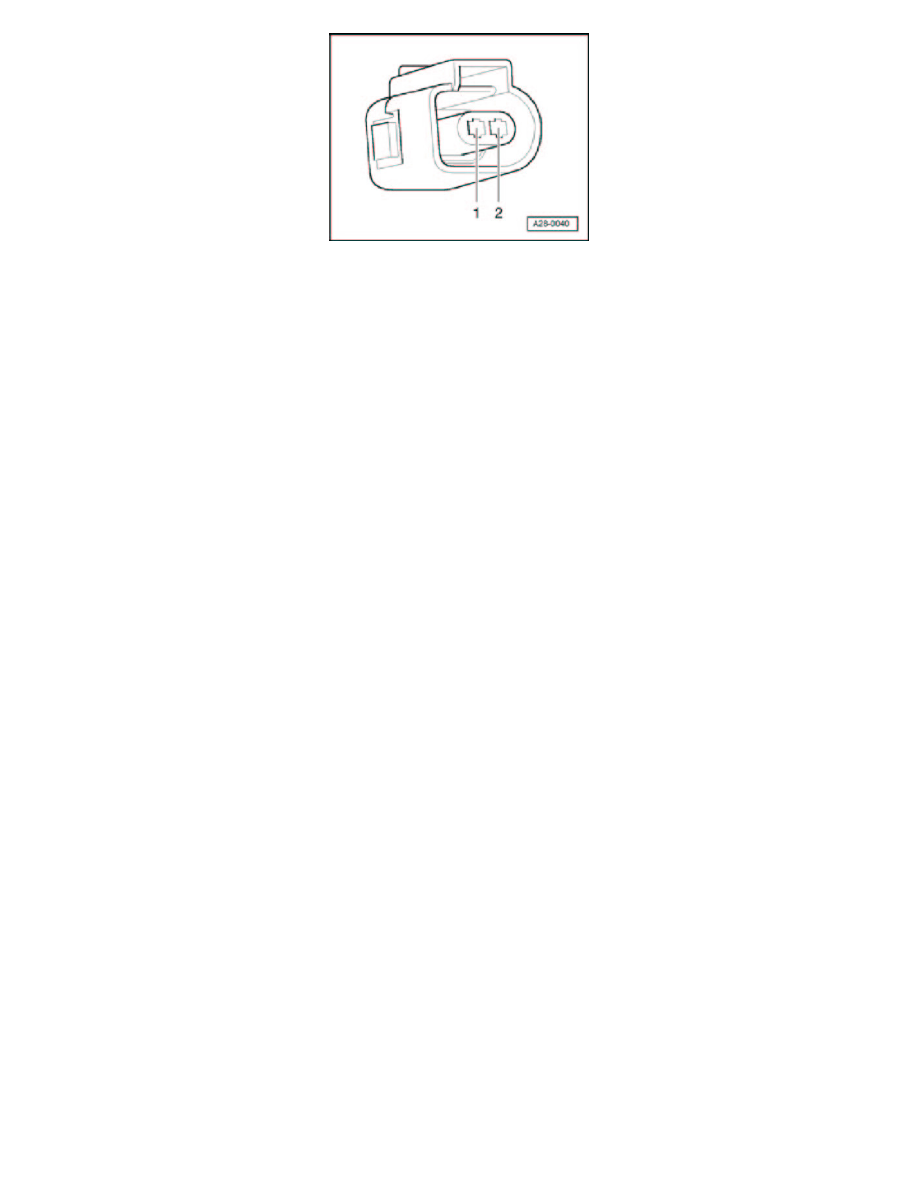 -
Using a multimeter, check the Positive Crankcase Ventilation (PCV) Heating Element N79 electrical connector terminal 2 to Ground (GND) for
resistance.
Specified value: 1.5 Ohms Max.
If the specification was not obtained:
-
Check the wiring for a short circuit to each other, Battery (+), and Ground (GND).
-
Check the electrical harness connector for damage, corrosion, loose or broken terminals.
-
If necessary, repair the faulty wiring connection.
-
Erase the DTC memory.  
-
Perform a road test to verify repair.
If the DTC does not return:
Repair complete, Generate readiness code.  See: Computers and Control Systems/Testing and Inspection/Monitors, Trips, Drive Cycles and Readiness
Codes
-
End diagnosis.
If the DTC does return and no malfunction is detected in the wiring and the voltage supply was OK:
-
Replace the Motronic Engine Control Module (ECM) J623.
-
Assembly is performed in the reverse of the removal.
Final procedures
After repair work, the following work steps must be performed in the mentioned sequence:
1. Check the DTC memory.   
2. If necessary, erase the DTC memory.  
3. If the DTC memory was erased, generate readiness code.  See: Computers and Control Systems/Testing and Inspection/Monitors, Trips, Drive
Cycles and Readiness Codes
End of Diagnosis
< PREV PAGE
NEXT PAGE >