< PREV PAGE
NEXT PAGE >
Passat Sedan V6-3.6L (BLV) (2008)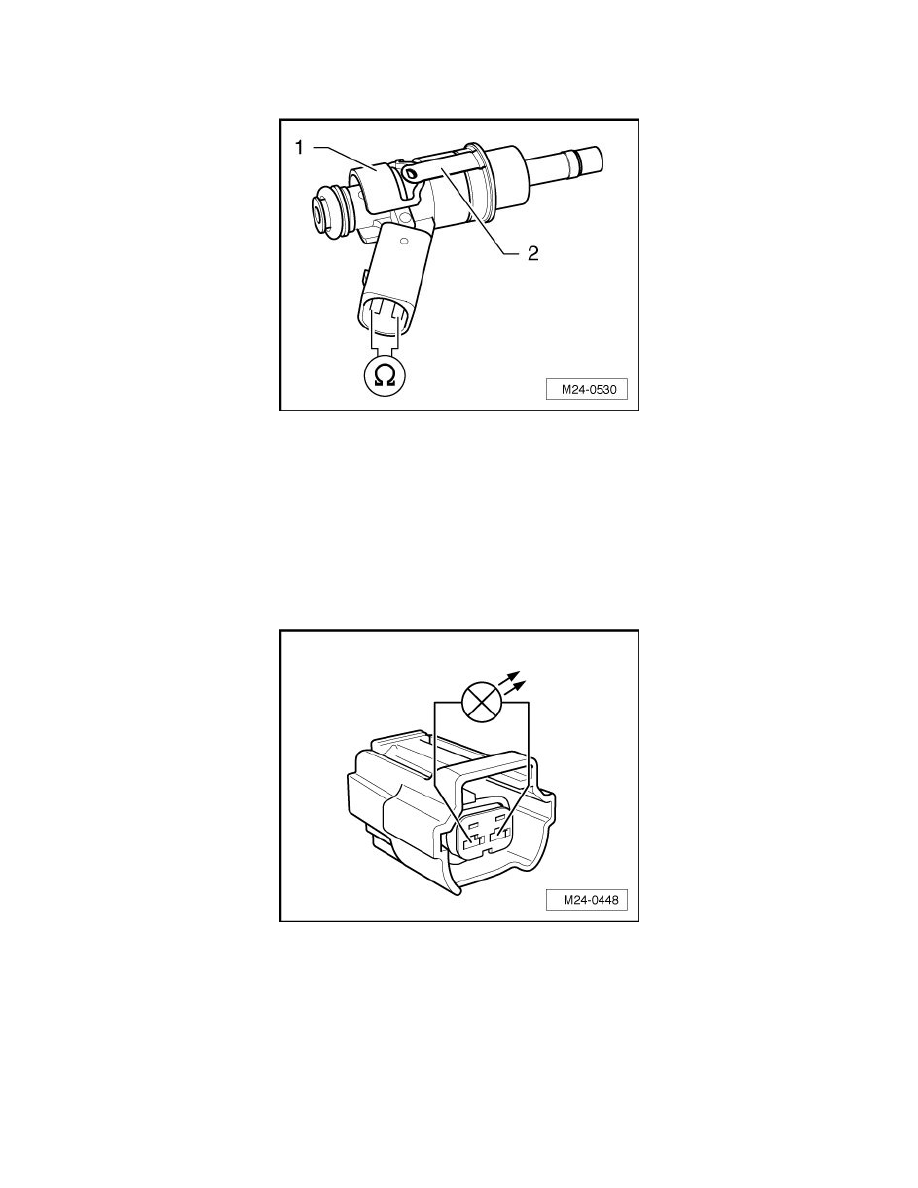 Checking internal resistance
-
Using a multimeter, check the fuel injector electrical terminals 1 to 2 for resistance.
Specified value: 12.0 to 20.0 ohms (at approx. 20° C)
If the specified value was not obtained:
-
Replace the malfunctioning fuel injector. Refer to the Repair Information. 
If the specified value was obtained:
Checking activation and wiring
-
Connect a 12 V Diode test lamp to the electrical harness connector terminals 1 and 2 of the fuel injector to be tested.
-
Operate the starter and test the activation of the fuel injector. 
LED should flicker.
-
Switch the ignition off.
If LED does not flicker:
If the manufacturers test box is being used. Perform the following step.
-
Install the test box.
< PREV PAGE
NEXT PAGE >