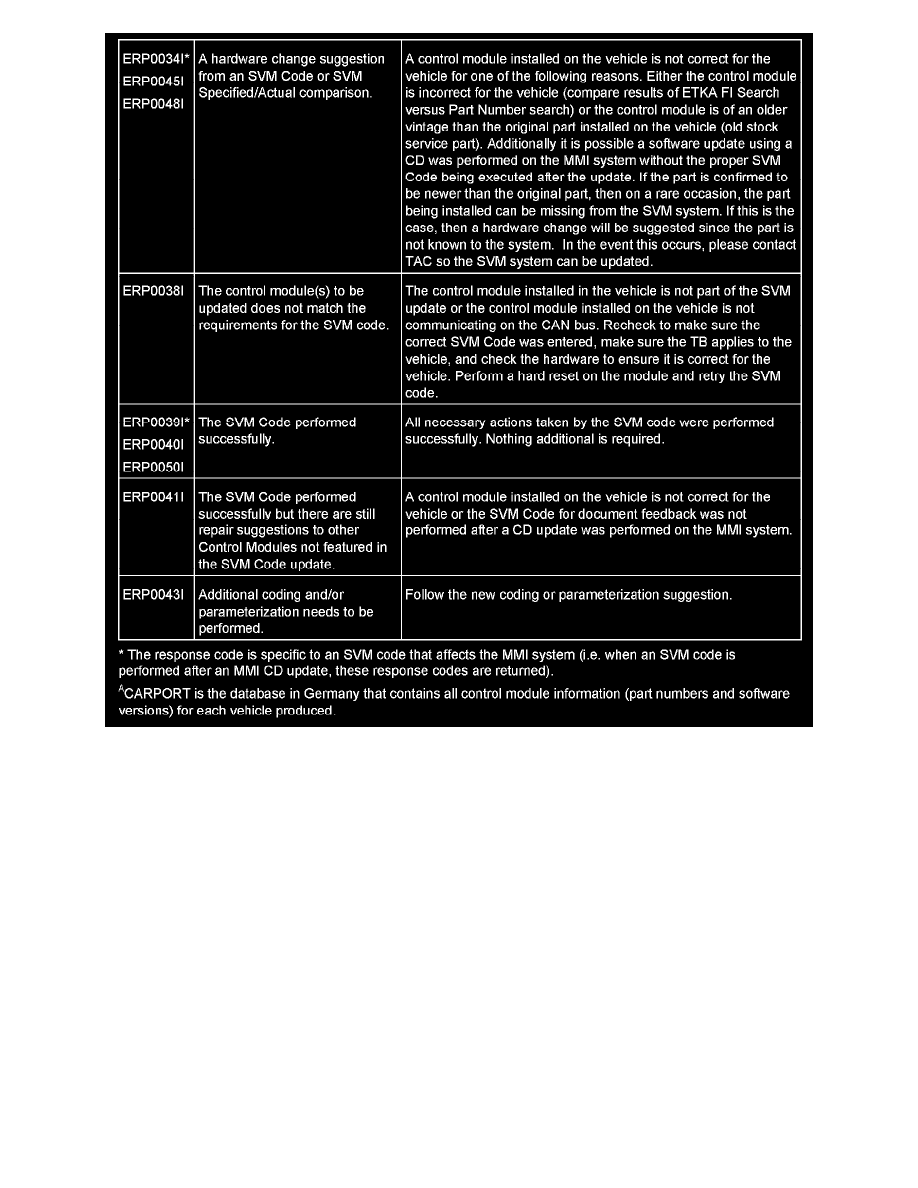 SVM can provide a response code with a repair suggestion or after a successful repair. The response code will appear in the diagnostic log.
Warranty
Information only.
Additional Information
Checking for Internet Connectivity:
With the tester connected to the internet, go to Guided Functions >> All remaining vehicles >> Immobilizer I & II >> Online System Test.
Technical Helpline Contact Requirements:
Contact the Technical Helpline via the Volkswagen Technical Assistance (VTA) system in ElsaWeb or phone in cases where there is a clear technical
issue with the vehicle or response from the SVM system.
Always include the following information in the VTA contact.
^
SVM Action Code attempted
^
Control Module(s), affected part numbers and software levels, Address word(s) that are in question
^
The complete tester diagnostic log from the GFF session attached to the VTA helpline ticket Further Tester Assistance: