< PREV PAGE
NEXT PAGE >
Passat Sedan V6-3.6L (BLV) (2008)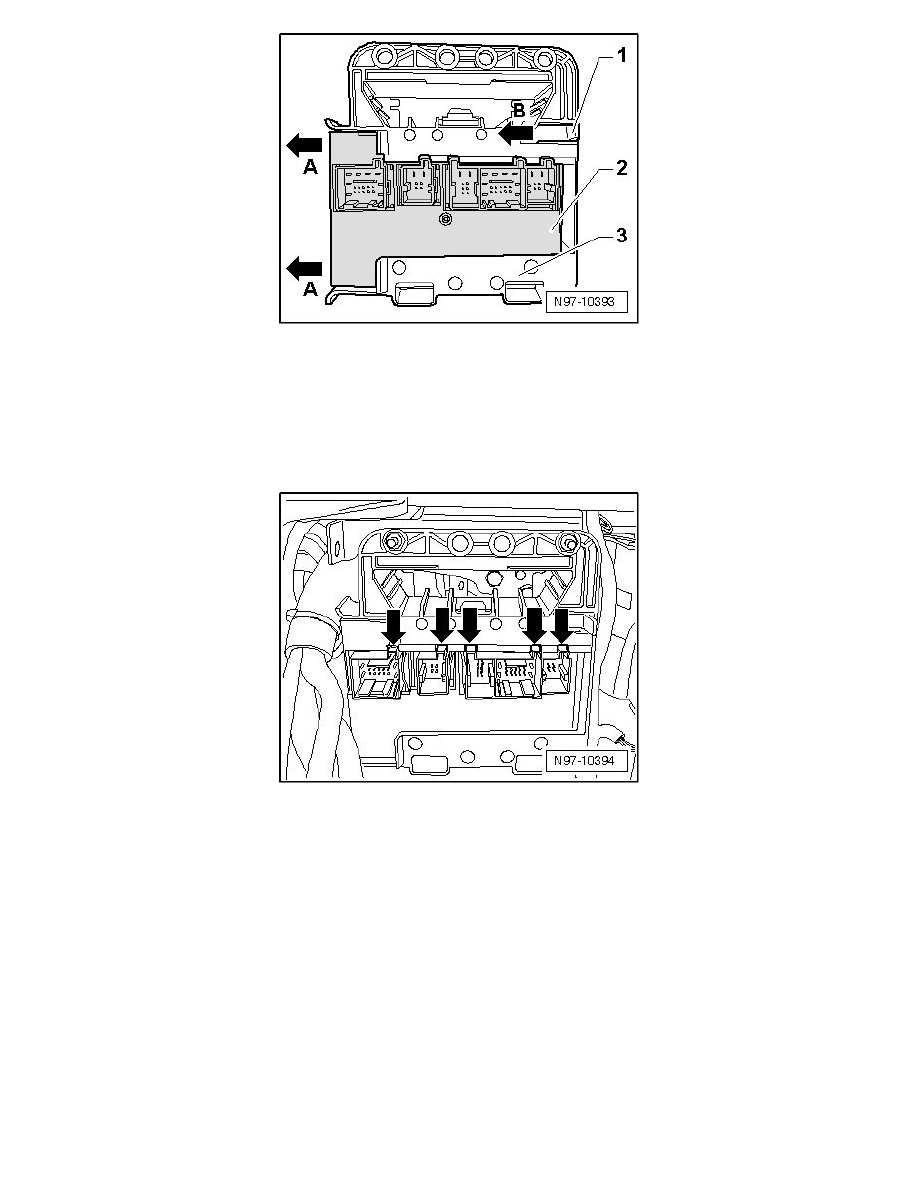 Installing:
Install in reverse order of removal, noting the following:
-
Tighten the nuts to tightening specification. Refer to => [ Fastener Tightening Specifications, Comfort System Central Control Module ] See:
Specifications.
‹› The connectors can only be connected and locked when the recesses -  arrows - of the connectors and bracket line up exactly.
< PREV PAGE
NEXT PAGE >