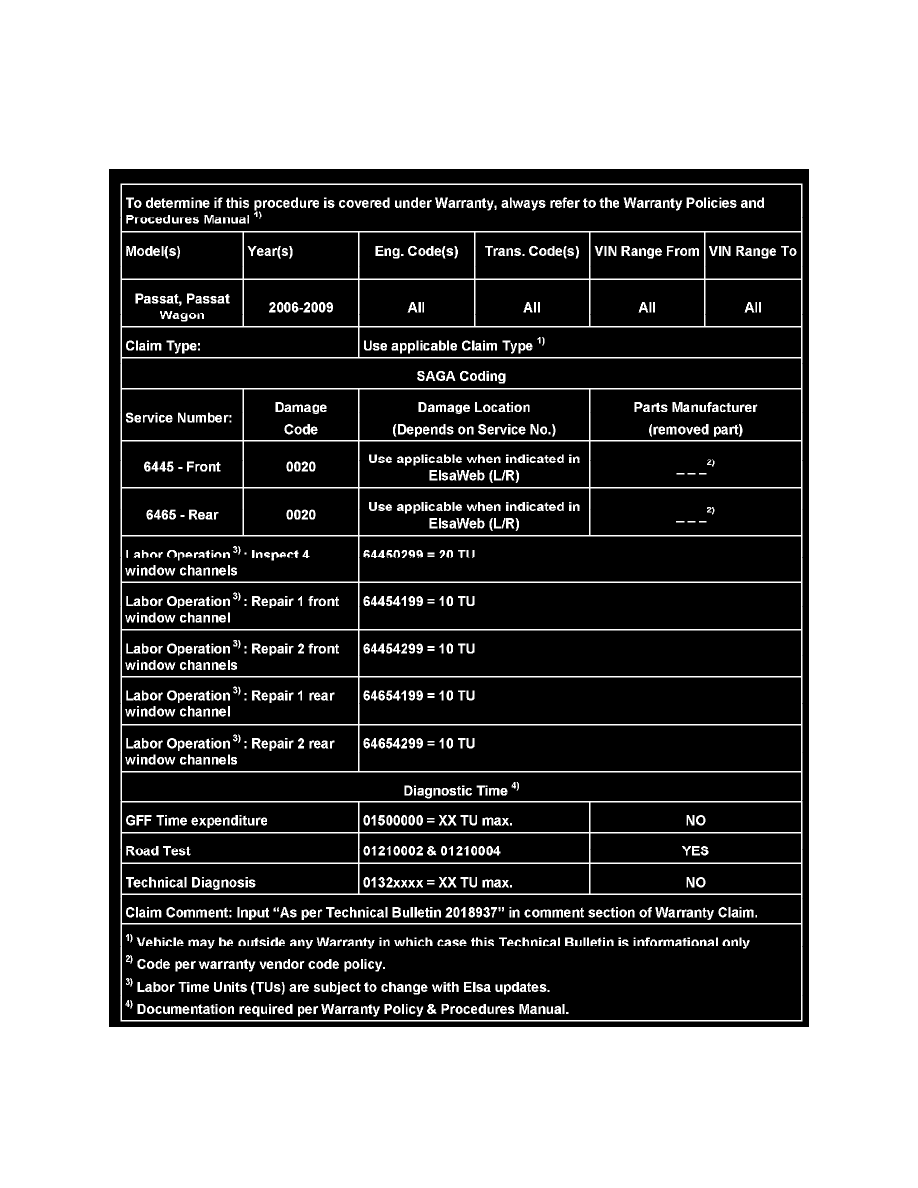 ^
Position window channel correctly in top radius, press to seat properly.
-
Press on remainder of loose window channel starting from bottom and working up to radius. Ensure window channel does not come loose or move
from top radius.
Warranty
Required Parts and Tools
No Special Parts Required.
No Special Tools Required.