< PREV PAGE
NEXT PAGE >
Passat Sedan V6-3.6L (BLV) (2008)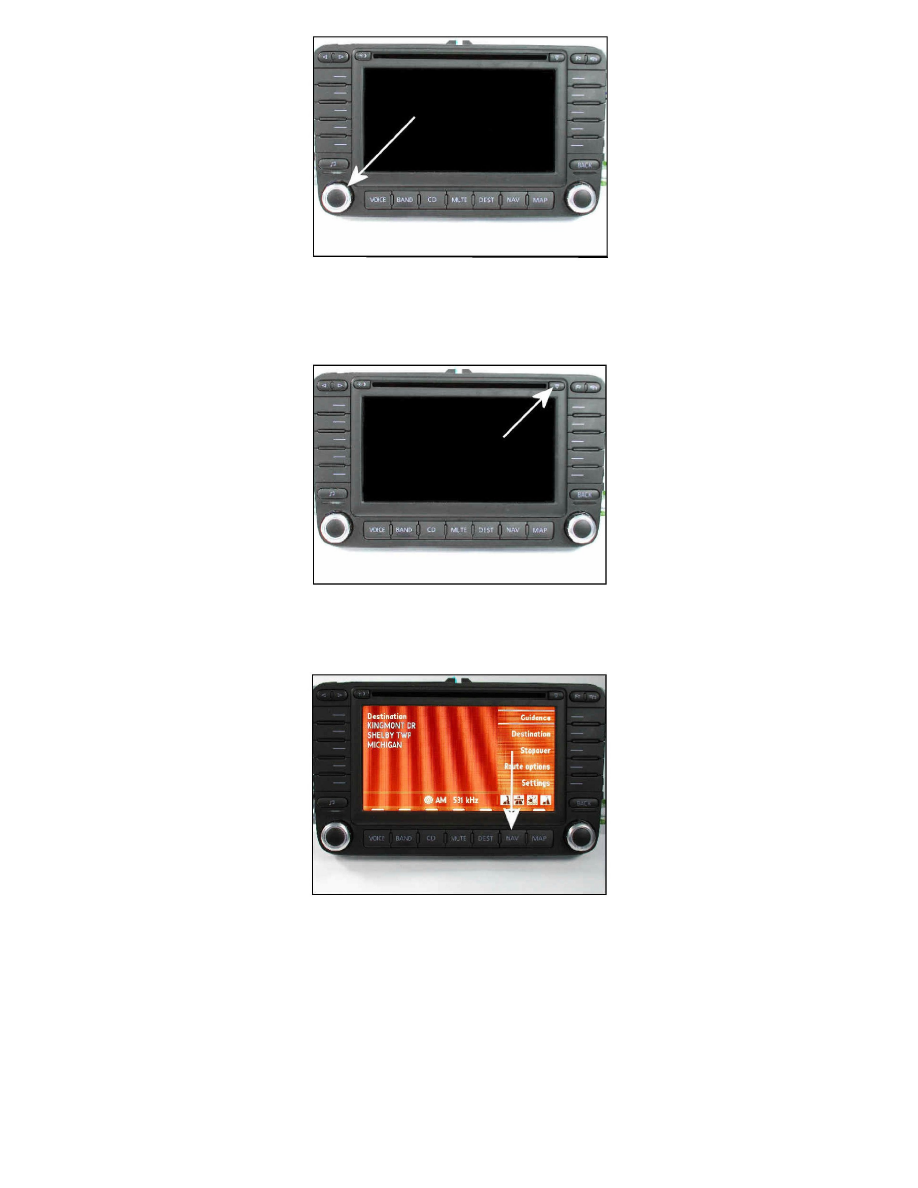 Identifying Software level
-
Connect Midtronics InCharge 940 (INC 940) tester/charger to vehicle's battery.
-
Remove key from ignition.
-
Press "power" knob on navigation unit.
-
Eject any disc in navigation unit by using eject button.
-
For software version up to 47, press "Accept" button.
-
If software version is 48 or greater, continue.
-
Press "Navigation" button.
< PREV PAGE
NEXT PAGE >