< PREV PAGE
NEXT PAGE >
Passat Sedan V6-3.6L (BLV) (2008)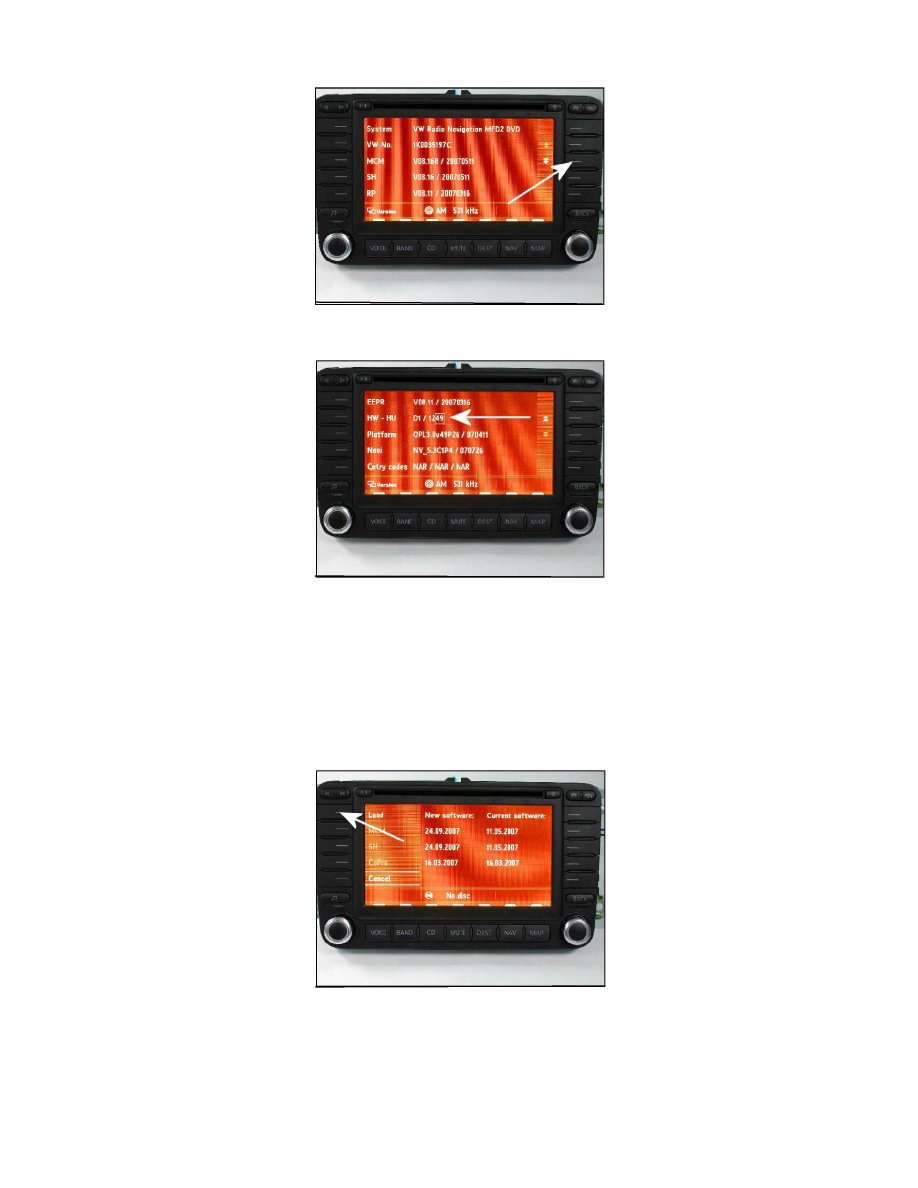 Tip:  If this screen does not appear repeat previous step and continue holding.
-
Press "down arrows" button.
Navigation software version will be listed under HW-HU.
Tip:  The software version will be the last 2 digits on the right hand side. In the figure, software version is 49.
If software version is 50 or above, DO NOT continue with programming.
Tip:  If software level is found to be at 50 or higher, this technical bulletin DOES NOT apply, further diagnosis is required.
If software version is 49 or below, continue with update programming.
-
Record customer presets.
-
Insert programming CD Part No. NAVFLTAYSW50.
-
Press "Load" button.
< PREV PAGE
NEXT PAGE >