< PREV PAGE
NEXT PAGE >
Passat Sedan V6-3.6L (BLV) (2008)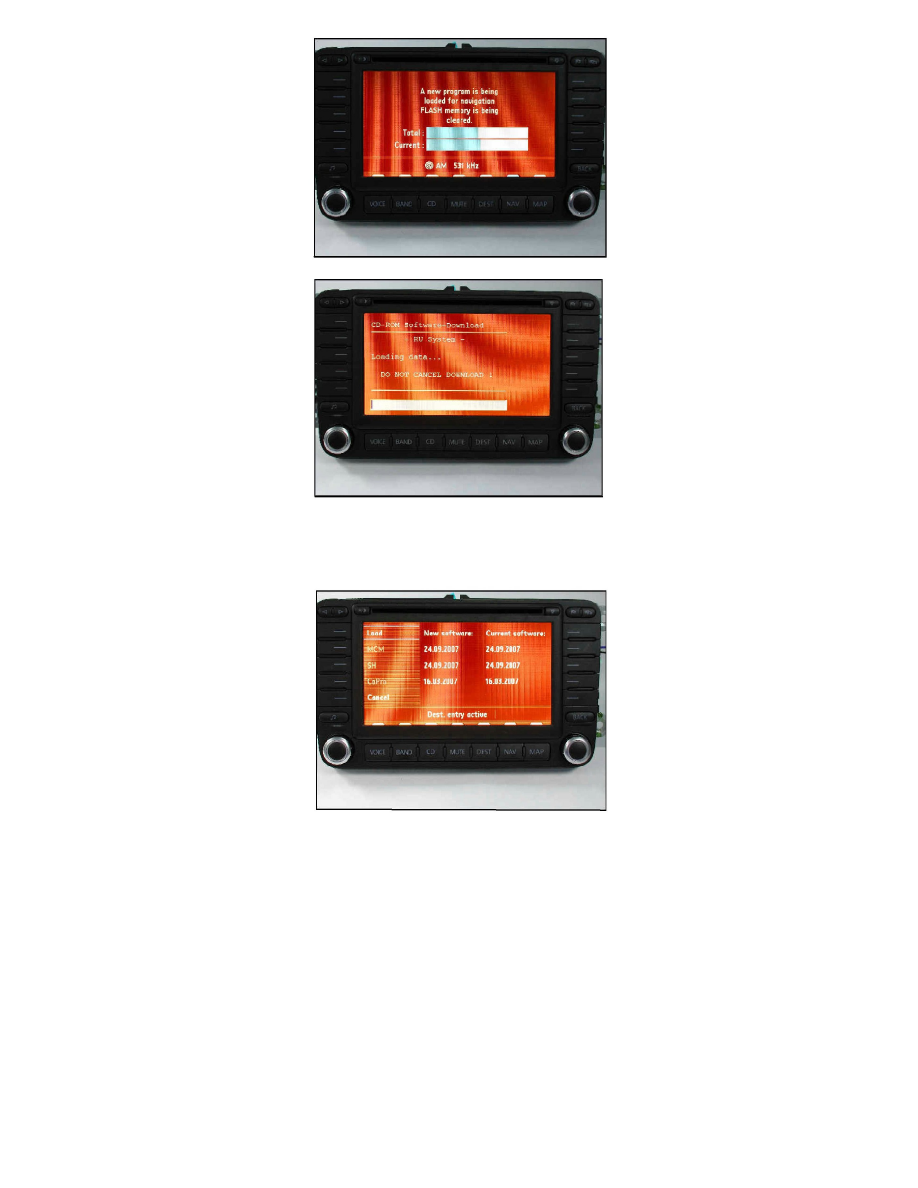 Software will now update. You will observe two screens during the update.
NOTE:  DO NOT CANCEL THE UPDATE UNTIL PROCEDURE IS COMPLETED.
When update is complete this screen will appear.
Tip:  The new and current software dates match horizontally.
If all dates match horizontally as shown, software programming was successful.
< PREV PAGE
NEXT PAGE >