< PREV PAGE
NEXT PAGE >
Passat Sedan V6-3.6L (BLV) (2008)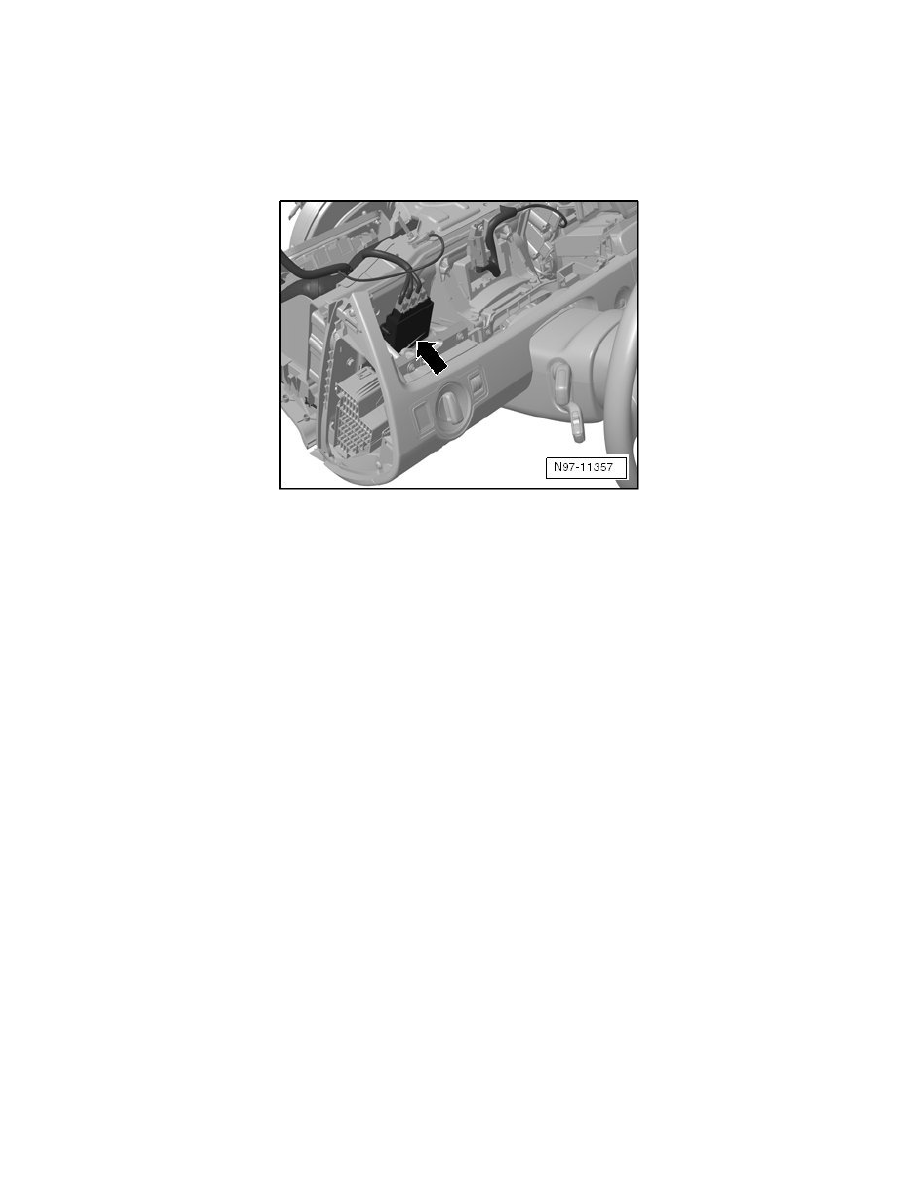 Parking Assist Control Module: Service and Repair
Parking Aid and Parallel Parking Assistance Control Module (J446), From 04.08
Parking Aids
Parking Aid and Parallel Parking Assistance Control Module (J446), From 04.08
The parking aid control module is located above the fuse box on the driver side - arrow -.
-
Switch off the ignition and all electrical consumers and remove the key or move the ignition/starter switch to the 0 position.
-
Remove the trim inside the footwell.
‹› The control module is shown in the illustration with the instrument panel partially disassembled.
-
Loosen the expanding rivets, disconnect the connectors and remove the control module.
Installing:
Install in reverse order of removal.
< PREV PAGE
NEXT PAGE >