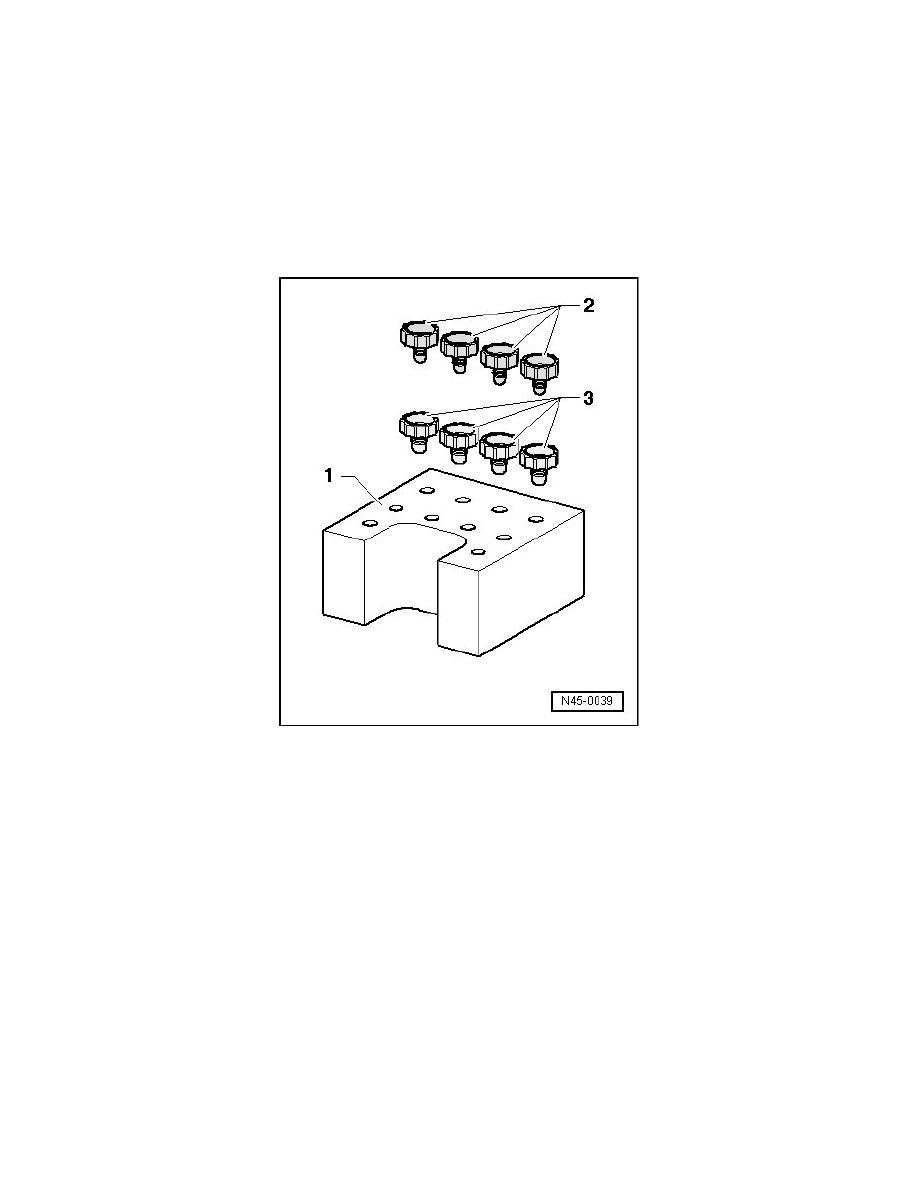 Electronic Brake Control Module: Service and Repair
Control Module and Hydraulic Unit
Special tools, testers and auxiliary items required
‹› Torque wrench (V.A.G 1331)
‹› Torque wrench (V.A.G 1410)
‹› Brake Pedal Actuator (V.A.G 1869/2)
Sealing Plug from Repair Kit 1H0 698 311 A
1
Transport protection for valve domes (foam) 
2
Sealing plug M 10
3
Sealing plug M 12
Removing
Component location:
The control module is bolted to the hydraulic unit and is located at right in the engine compartment.
CAUTION!
Do not bend the brake lines near the hydraulic unit.
-
Read and note the present control module coding.
-
If the vehicle has a coded radio, get the radio code from the customer before beginning.
-
Disconnect battery.
-
Remove engine cover.
With a 3.6 L Engine
-
Disconnect knock sensor and vacuum hose valve connectors at rear of intake manifold. Unclip wiring harness from retainers on coolant pipe and