< PREV PAGE
NEXT PAGE >
Passat Sedan V6-3.6L (BLV) (2008)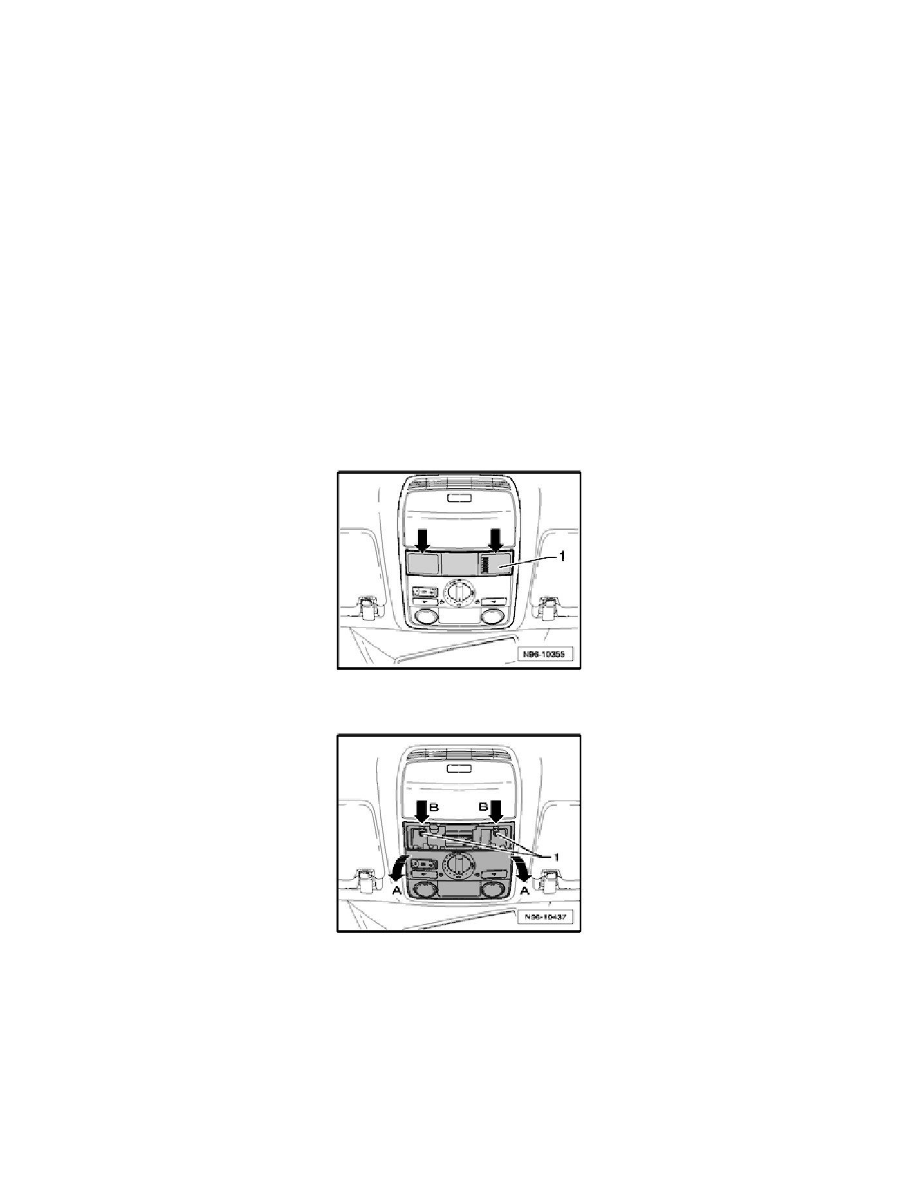 Interior Lighting Module: Service and Repair
Front Interior Lamp Module
NOTE:
-
The following components are integrated in the front interior lamp, depending on equipment:
-
Front Interior Lamp Button E326
-
Drivers Reading Lamp Button E457
-
Front Passengers Reading Lamp Button E458
-
Front Interior Lamp W1
-
Left Center Reading Lamp W39
-
Right Center Reading Lamp W40
-
Sunroof Switch E8
-
Sunroof Switch Illumination L65
-
Telephone Microphone R38
Special tools, testers and auxiliary items required
-
Trim removal wedge 3409
NOTE:  When removing and installing components in a visible area (switches, covers, trim, etc.), mask off the areas at which a prying tool ( trim
removal wedge 3409, screwdriver) will be positioned, using commercially available adhesive tape.
Removing:
-
Switch off ignition and all electrical components and move ignition key or start button into position 0 (preliminary engaged position).
-
Carefully remove trim - 1 -.
-
Remove screws - 1 -, release retainers - arrows B - and remove interior lamp module from headliner opening - direction of arrow A -, considering
length of available cable.
< PREV PAGE
NEXT PAGE >