< PREV PAGE
NEXT PAGE >
Passat Sedan V6-3.6L (BLV) (2008)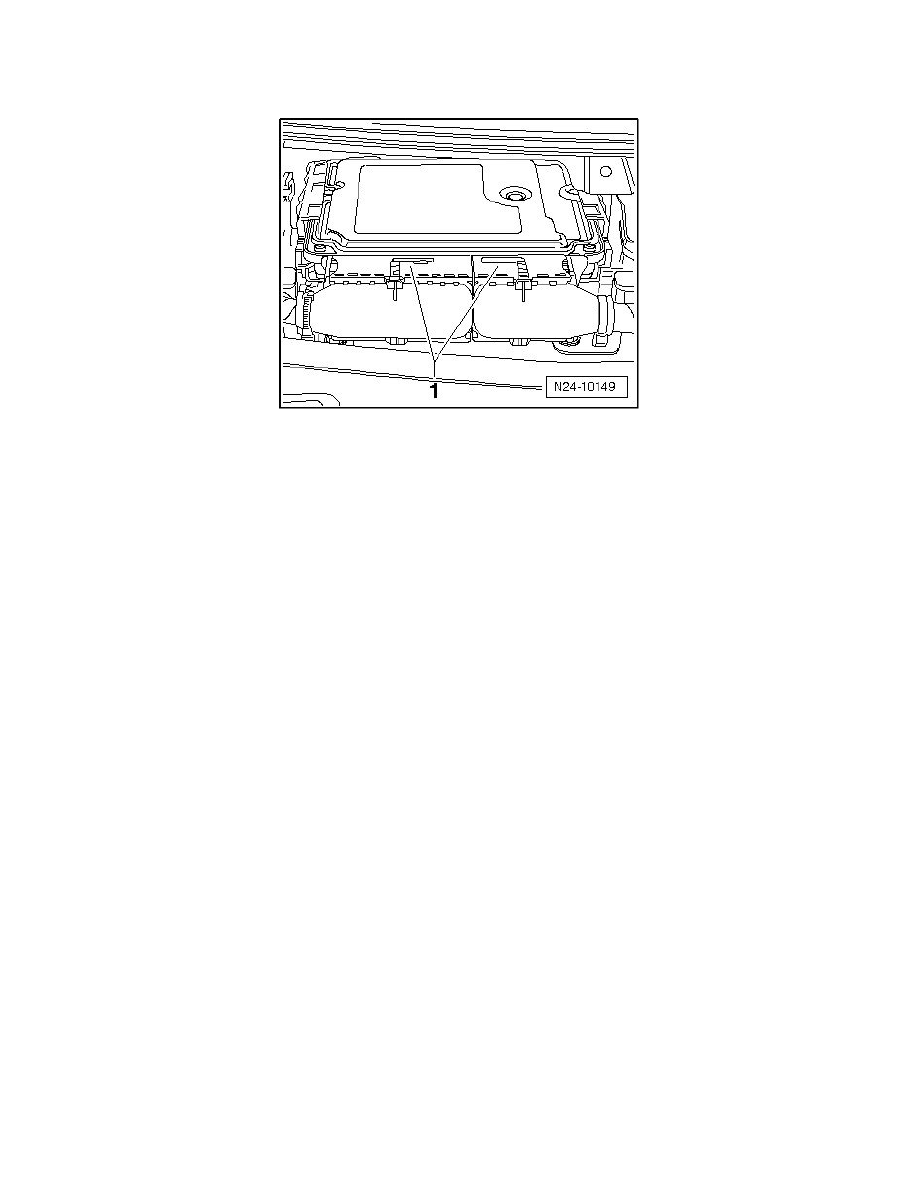 Tightening specification of the plenum chamber bracket nuts: 6 Nm.
-
Connect the connector on the ECM and slide the latches -  1 - inward.
-
Take a new locking bracket and tighten the new shear bolts evenly until the bolt heads shear off.
-
Install the plenum chamber cover.
-
Install the windshield wiper arms.
< PREV PAGE
NEXT PAGE >