< PREV PAGE
NEXT PAGE >
Passat Sedan V6-3.6L (BLV) (2008)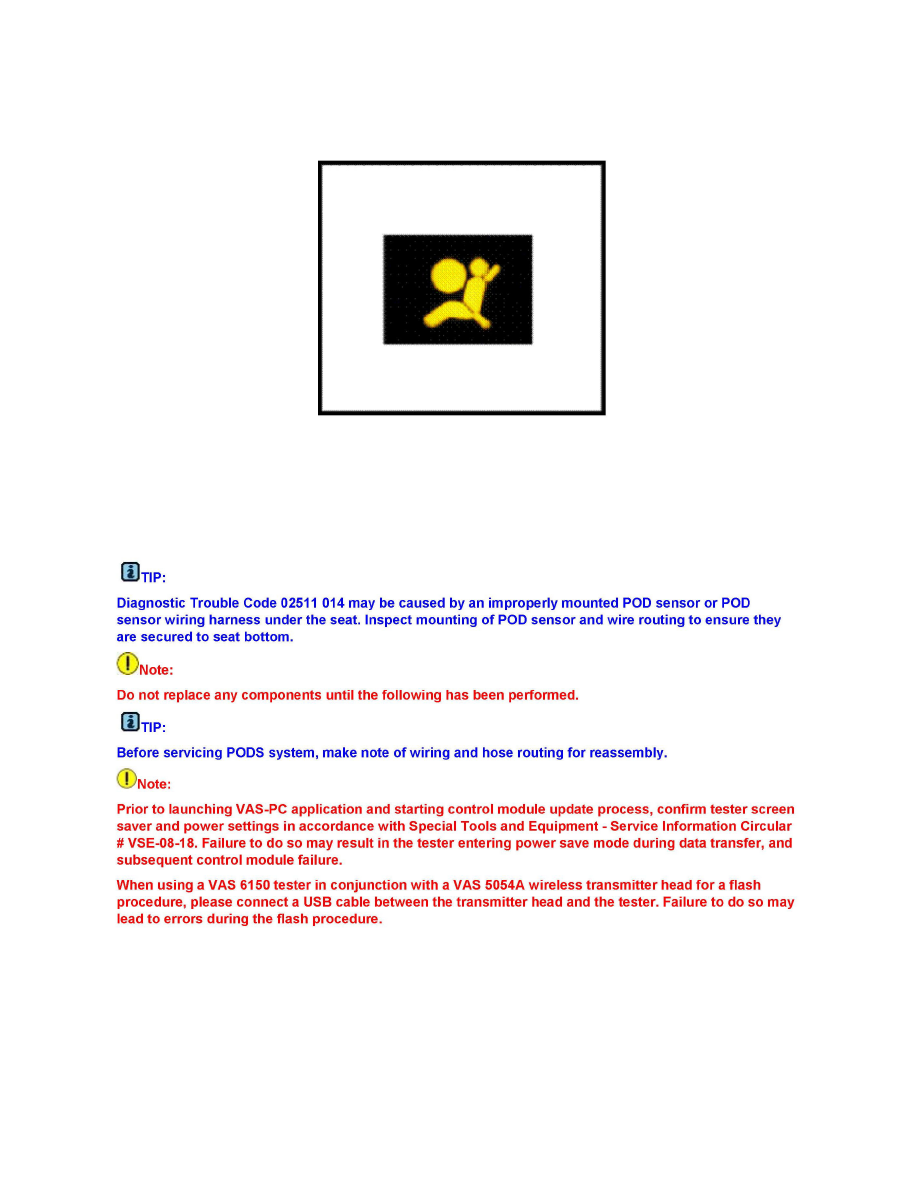 O1-A302 "PASSENGER AIRBAG OFF" indicator will continue to operate properly during this fault.
During the ignition cycles following the occurrence, the status light indicated the occupant status of the passenger seat properly.
Technical Background
After switching ignition ON, Airbag Monitoring indicator light stays illuminated and DTC 02511 014 "Seat Occupied Recognition Control Module
Fault" is stored in DTC memory.
Production Solution
Update Programming.
Service
Prior to performing the following procedure:
< PREV PAGE
NEXT PAGE >