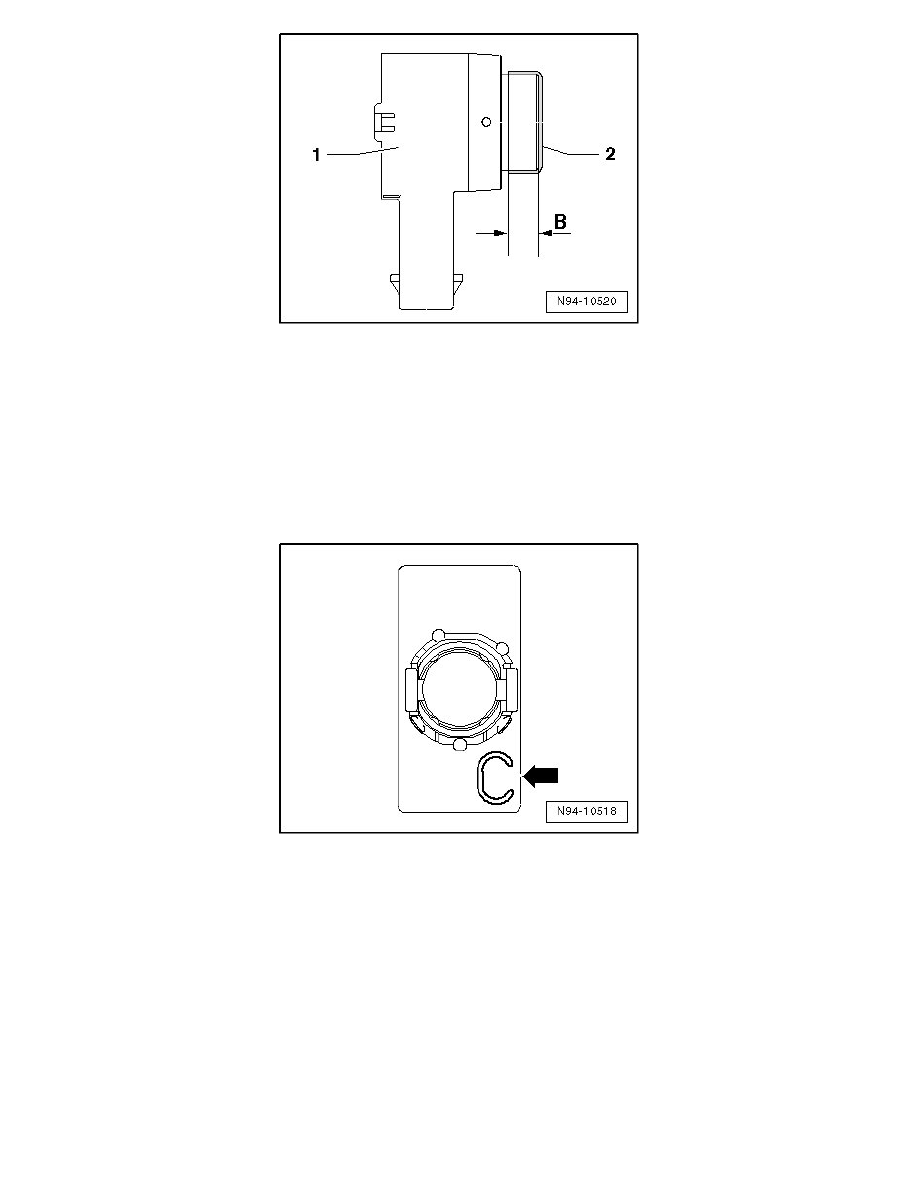 -
Paint sensor in the area to be painted - 2 - in the color of the bumper cover.
‹› Paint application dimension - B - is 3 mm (+ maximum 2 mm).
-
After the paint has dried, attach the coupling ring (black silicone ring) to the sensor head.
Sensor Bracket Assignment
Sensor brackets are designed in different shapes and must be matched to the respective component location in the bumper cover or radiator protective
grille. To simplify assignment, the sensor brackets are marked on the inside with a capital letter - arrow -. Observe the alignment of sensor
connections in the respective assignment.
Sensor Bracket Assignment On Inside Of Front Bumper Cover and Radiator Protective Grille: